America and Israel are the only two countries in the world dedicated to God!
Blow the trumpet in Zion, sanctify a fast, call a solemn assembly. (Joel 2:15)
What role will you have in America's 400th Anniversary celebration?
The purpose of these daily e-prayer devotionals is to bless millions of families to be a blessing to millions more. The only way that will happen in America is to restore the spiritual foundation that made this nation great.
An AP newspaper article that appeared on the front page of the Culpeper Star Exponent on December 18 stated: "(Virginia) Gov. Timothy M. Kaine will be in England this week to help mark the date three ships set sail across the Atlantic to the Virginia colony 400 years ago. Six months later, England's Queen Elizabeth II will head to Virginia to recognize the 400th anniversary of the founding of Jamestown, America's first permanent English settlement… "The queen's announcement is the thing that will really put the kind of double exclamation point on this," the governor said in a telephone interview.
We in Virginia and America are still being blessed by two things the English settlers did when they landed at Cape Henry in April 1607 (400 years ago). They planted a large cross and dedicated the land to Jesus Christ. Robert Hunt, the first chaplain of the Jamestown colony, called for 3 days of prayer and fasting for the colonists to prepare their hearts to dedicate the new nation to God.
The Assembly 2007 [www.theassembly2007.org], the official national faith centered event, focuses on the 400 year anniversary of the prayer of dedication and planting of the cross at Cape Henry, VA by Robert Hunt, the first chaplain of Jamestown. 
In preparation for the rededication, The Assembly 2007 will host a special QUADRACENTENNIAL CONSECRATION CONFERENCE on Friday, April 27th and Saturday, April 28th.
DEDICATION SUNDAY is a national call to the rededication of America to God in prayer and will take place on the beautiful shores of Virginia Beach on Sunday April 29th, 2007 from 2-7 pm. Bring your own CROSS and plant it in the sand, and dedicate your church, family, and nation to God! Register now.
This national Christian prayer event landmarks the Jamestown quadra-centennial festivities and marks the birth of Christianity in America.  Four centuries later, God is calling His people to assemble in Virginia Beach to rededicate the land to Him and restore favor and victory to the nation!
Don't miss this once-in-a-lifetime experience that will equip, empower, and refresh you to stand in the gap in prayer for revival to come to America once again! Make your plans now to attend!
Prayer Power
Heavenly Father, thank You for this incredible opportunity in April 2007 to re-dededicate America back to You. Bless Governor Tim Kaine's visit with Queen Elizabeth II. Bless the Queen and England. Bless The Assembly 2007 beyond anyone's wildest dreams. Open the eyes of understanding of people all over America to what Patrick Henry said: "It cannot be emphasized too strongly or too often that this great nation was founded, not by religionists, but by Christians; not on religions, but on the Gospel of Jesus Christ. For this very reason peoples of other faiths have been afforded asylum, prosperity, and freedom of worship here." Thank You Jesus. Amen.
Link of the Day
The Assembly 2007 [www.theassembly2007.org]
Blessings to partake in the rededication of America back to God!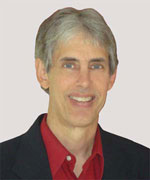 Joseph
Joseph Peck, M.D.
The Time Doctor
Empowering Dreams
Author, I Was Busy, Now I'm Not
www.empower2000.com
Connect – BE Blessed To Be A Blessing
LinkedIn: http://linkedin.com/in/thejournalguy
Facebook: http://facebook.com/thejournalguy
Twitter: http://twitter.com/thejournalguy

SHARE YOUR VICTORIES below!
It is easy, fun, and will inspire others.
There is tremendous power in a testimony. "And they overcame him (the devil) by the blood of the Lamb and by the word of their testimony." – Revelations 12:11
Caring/Sharing
Poem by Hugh Traulsen
If you dare to care, then share!
If you share, pay heed!!
God will reward every good deed!!!