Clarity is power!
"So I say to you, ask, and it will be given to you; seek, and you will find; knock, and it will be opened to you." (Luke 11:9)
What are your dreams?
What's keeping you from manifesting those?
Principles are simple yet powerful models that help us understand how the world works. Principles generate the same results each and every time – no matter where, when, or who uses them. Principles don't wear out, rust out, or give out. They last forever. They are timeless and tireless. Life is the process of discovering principles – of discovering what works. If you want to make rapid progress, don't fight against the principles – flow with them.
Robert Allen and Mark Victor Hansen, the authors of The One Minute Millionaire, believe there are at least 24 principles of wealth. They call them Aha's. Here are some of them. For the rest, click on link below.
1) Everyone manifests. If you don't have what you want, ask yourself, "How did I manifest this?"
3) Live life above the line. If you are willing to learn instead of to blame, life will go more smoothly.
4) Abundance is your natural state. Opportunities and blessings flow to individuals who embrace an abundant attitude.
5) Givers get. Give, and it will be given to you.
6) Changing your reality is a snap. Control your thinking and you control your results.
7) Words transform. Speak only with good purpose. It if doesn't serve, don't say it.
10) It all starts with a dream. Give yourself permission to dream a big dream.
12) More clarity is more powerful. Write your six major goals down every day.
13) Tap into your genius. You have unique talents, abilities, interests, and values that only you can bring into greatness.
14) Loverage. Do what you love and the money will follow.
16) The size of the question determines the size of the result. As you ask yourself better questions, your results will improve dramatically.
17) You already know the answer. Take time to cultivate your intuition. Go with your "gut." It is almost never wrong.
18) Be congruent. You've got to want it.
21) Sharing is having more. Tithing is a money multiplier, not a money subtractor.
23) Destruction is creation. Break through to a new level of results.
Prayer Power
Heavenly Father, You own everything and already have your network built. Bless me to abide deeper in You so that more of Your secrets will be revealed to me. It's my desire to bless millions of families financially to bless millions more. I pray that You will make me transparent to allow Your blessings to flow right through me into other people's lives. May I never make money my God. Thank You Jesus. Amen.
Link of the Day
List of all 24 Millionaire Aha's [http://www.alifeofblessing.org/content.cfm?id=2240#24_ahas]
Blessings to dream big and to see your dreams fulfilled!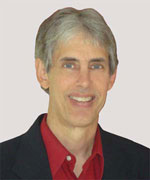 Joseph
Joseph Peck, M.D.
The Time Doctor
Empowering Dreams
Author, I Was Busy, Now I'm Not
www.empower2000.com
Connect – BE Blessed To Be A Blessing
LinkedIn: http://linkedin.com/in/thejournalguy
Facebook: http://facebook.com/thejournalguy
Twitter: http://twitter.com/thejournalguy

SHARE YOUR VICTORIES below!
It is easy, fun, and will inspire others.
There is tremendous power in a testimony. "And they overcame him (the devil) by the blood of the Lamb and by the word of their testimony." – Revelations 12:11
Caring/Sharing
Poem by Hugh Traulsen
If you dare to care, then share!
If you share, pay heed!!
God will reward every good deed!!!