The 15 Second Solution to Breakthrough Ideas
Be curious first, critical second (with new ideas). – Chic Thompson
The earth was without form, and void; and darkness was on the face of the deep. And the Spirit of God was hovering over the face of the waters. (Genesis 1:2)
How do you react when someone shares a new idea with you?
Look around you. Everything started as an idea. A few years ago I attended the monthly Central Virginia Technology Counsel meeting in Charlottesville, Virginia. The guest keynote speaker was Chic Thompson. Chic shared a 45 minute presentation about creativity and ideas. It was the best presentation I had ever heard in my life.
Here are a few of the many great points Chic made:
1) People are typically most creative at age 5. Kids enter school with a question mark and leave with a period.
2) 99% of our good ideas don't come at a desk.
3) In this new world of knowledge workers, there is no time left to think.
4) Good to great companies did not focus on what to do to become great. They focused equally on what not to do and what to stop doing.
Yesterday morning I was somehow prompted to tell my son about Chic. When we visited Chic's website, I noticed Chic had added a few excellent short vides to his website. Here is the message from "Shower Ideas."
"It's 6:30 in the morning, you're taking a hot shower, you're lathering yourself up, and all of a sudden you got a great idea and you can't wait to tell somebody at work. So you save that idea in your mind, you're driving in to work, and the first person you see, you say 'I had this great idea in the shower this morning.' I betcha within 8 seconds, that person tells you what's wrong with your great idea. They normally say "It's not in the budget" or "We tried that before" or the worse thing they can say is: 'Let's get a committee to look into your idea.'
What they have forgotten to say and ask is  "What's right about your idea?" Because only by asking what's right about ideas can you talk about the possibilities. So to spark an environment of creativity in your organization, challenge every employee to be curious first when they hear an idea, if only for the first 15 seconds. For those first 15 seconds, hold back from saying anything negative and just talk about the possibilities.
Then with your vision of possibilities in both of your minds, you can strategize about the idea and say 'I wonder if it will work. How can we make it work? Do we have a budget? How can we get a budget? Do we need a committee to get through the approval process?' Be curious first, critical second."
Prayer Power
Heavenly Father, You are most creative being in the universe. As people created in Your image, we too are creative. Help us unleash that creativity. May we be curious first, critical second when new ideas are presented to us, especially in our own families. Thank You Jesus. Amen.
Link of the Day
www.Whatagreatidea.com – Chic Thompson's website is really neat, yet simple. I recommend you watch at least one of the videos at "Chic TV"
Blessings to be curious first, critical second!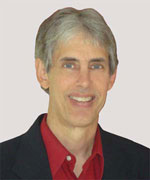 Joseph
Joseph Peck, M.D.
The Time Doctor
Empowering Dreams
Author, I Was Busy, Now I'm Not
www.empower2000.com
Connect – BE Blessed To Be A Blessing
LinkedIn: http://linkedin.com/in/thejournalguy
Facebook: http://facebook.com/thejournalguy
Twitter: http://twitter.com/thejournalguy

SHARE YOUR VICTORIES below!
It is easy, fun, and will inspire others.
There is tremendous power in a testimony. "And they overcame him (the devil) by the blood of the Lamb and by the word of their testimony." – Revelations 12:11
Caring/Sharing
Poem by Hugh Traulsen
If you dare to care, then share!
If you share, pay heed!!
God will reward every good deed!!!