"The $14,400 Miracles" webinar – sharing my biggest God story of past 7 years
Bob Sims prophesied that November 2009 was the month of BREAKTHROUGHS. As a result of Bob's prophetic word, Team Destiny launched several new weekly prayer calls on Nov 23, including Words From Jesus (WFJ), Healing Broken Hearts (HBH), and the Coaches Mastermind Group.
Some early fruit of the WFJ prayer calls was the inaugural launch of the Words From Jesus global movement on Dec 5 with a webinar titled "The Spiritual Triangle Between Virginia, the U.K. and Italy!" This featured our top God story of 2009.
Now on Sat Dec 12 at 8 am EST we are hosting a second WFJ webinar titled "The $14,400 Miracles."
http://webinars777.com/wfj-the-14400-miracles/  
During this life-changing, world-changing webinar, we will be sharing what I consider to be my biggest God story for the past 7 years.
The cost for this webinar is $50, $25, or FREE, depending on people's financial situations.
50% of the proceeds will be given to Worldprayr, the largest prayer network on Twitter, which is the most powerful social network on the planet.
My special thanks to Pat Badstibner, founder of Worldprayr, who agreed earlier today to have Worldprayr promote this webinar agressively with Tweets over the next few days.
On November 30, Bertha Hinson prophesied that December will be a month of MULTIPLICATION and it is.
Prayer Power
Abba, Loving Father, thank You for the gateway to heaven that remains open through praise, prayer, and thanksgiving. Thank you for the opportunity to share what I consider to be my biggest God story over the past 7 years. May everyone who participates in or listens to this webinar be richly blessed. We commit the entire webinar and outcome to you, asking You to have Your way for major Kingdom impact. We bless You Father, Son, and Holy Spirit. And it's in Jesus' name, the Holy one of Israel, we pray believing. Amen and hallelujah!
Check out the landing page yourself and listen to Nancy Slocum's prophetic words on audio.
http://webinars777.com/wfj-the-14400-miracles/
Blessings for this to be your most special Christmas ever!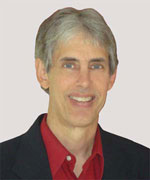 Joseph
Joseph Peck, M.D.
The Time Doctor
Empowering Dreams
Author, I Was Busy, Now I'm Not
www.empower2000.com
Connect – BE Blessed To Be A Blessing
LinkedIn: http://linkedin.com/in/thejournalguy
Facebook: http://facebook.com/thejournalguy
Twitter: http://twitter.com/thejournalguy

SHARE YOUR VICTORIES below!
It is easy, fun, and will inspire others.
There is tremendous power in a testimony. "And they overcame him (the devil) by the blood of the Lamb and by the word of their testimony." – Revelations 12:11
Caring/Sharing
Poem by Hugh Traulsen
If you dare to care, then share!
If you share, pay heed!!
God will reward every good deed!!!