The "12 Duh's" of Christmas
He who has not Christmas in his heart will never find it under a tree. – Roy L. Smith
"And this will be the sign to you: You will find a Babe wrapped in swaddling cloths, lying in a manger." (Luke 2:12)
What's true and what's not about Christmas?
Many of us are familiar with the well known song "The 12 Days of Christmas." Jim Liebelt, Senior Editor of Publications for HomeWord, has written a very interesting article titled "The '12 Duh's' of Christmas." Below is the first part of that article. Visit the Link of the Day to discover what's true and what's not.
We know everything there is to know about Christmas, right? Maybe yes. Maybe no. Here's a fun family quiz with a dozen questions to test your knowledge about Christmas that will help you separate fact from tradition and sometimes, plain fiction. The following are all true or false questions…
1. The innkeeper in Bethlehem told Mary and Joseph, "There's no room for you in the inn."
2. Jesus was born inside a barn/stable.
3. Xmas is a disrespectful abbreviation for Christmas – taking Christ – so to speak out of Christmas.
4. Jesus wasn't really born on December 25.
5. "The little Lord Jesus, no crying he makes…" (from Away in a Manger).
6. The "wise men" followed the star in the sky to the manger where Jesus was.
7. The "wise men" who found Jesus were not kings.
8. A 'manger' is a stable for domestic animals.
9. The first candy cane was made to be a visible reminder of who Jesus is and what He has done for us.
10. The Bible says that three "wise-men" visited Jesus.
11. Our nation's earliest colonies insisted on making Christmas a holiday.
12. Jesus' birthday was not celebrated by His earliest followers.
Prayer Power
Jesus, thank You for the love, joy, and peace that abound during the Christmas season. Thank You that the celebration of Your birth waves a magic wand over this world, and behold, everything is softer and more beautiful. Amen.
Link of the Day
Answers to "The 12 Duh's of Christmas" [http://www.homeword.com/Articles/ArticleDetail.aspx?iArticleId=449]
Blessings to have Christmas in your heart!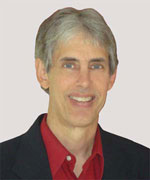 Joseph
Joseph Peck, M.D.
The Time Doctor
Empowering Dreams
Author, I Was Busy, Now I'm Not
www.empower2000.com
Connect – BE Blessed To Be A Blessing
LinkedIn: http://linkedin.com/in/thejournalguy
Facebook: http://facebook.com/thejournalguy
Twitter: http://twitter.com/thejournalguy

SHARE YOUR VICTORIES below!
It is easy, fun, and will inspire others.
There is tremendous power in a testimony. "And they overcame him (the devil) by the blood of the Lamb and by the word of their testimony." – Revelations 12:11
Caring/Sharing
Poem by Hugh Traulsen
If you dare to care, then share!
If you share, pay heed!!
God will reward every good deed!!!