The size of the question determines the size of the result.
He (Jesus) said to them, "But who do you say that I am?" (Matthew 16:15)
Jesus was a master at asking life-changing questions. Asking one profound question can radically alter someone's life!
My father is one of the best listeners and teachers I have ever known. He graduated #1 in his law school class while dating my mother and working about 30 hours per week to support himself financially. When I was growing up, several people who worked under my father's leadership and had been taught by him, told me he was the best teacher they had ever had.
My father taught me about the power and benefit of the Socratic Method for both teaching and also for getting students involved and excited about the material being taught. Students do not get bored or lose concentration if they are actively participating.
Socratic teaching is the oldest, and still the most powerful, teaching tactic for fostering critical thinking. It focuses on giving students questions, not answers. These teachers model an inquiring, probing mind by continually probing into the subject with questions.
I've heard that the vast majority of people who listen to a sermon can not even recall the title of the sermon the next day, let alone the content of the message. Everyone, including preachers and teachers, can optimize their influence by learning to ask penetrating questions each time they have an audience.
Do you listen well with compassion?
Are you in the habit of asking life-changing questions?
Prayer Power
Jesus, You are the greatest teacher ever to walk the face of this earth. Help me to learn by Your example to be a great teacher myself. Teach me to be a good listener and guide me to ask life-changing questions to influence others for You. Thank You! Amen.
Link of the Day
The Socratic Approach to Character Education [http://www.goodcharacter.com/Socratic_method.html]
Blessings to be a life changer by asking penetrating questions!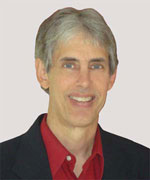 Joseph
Joseph Peck, M.D.
The Time Doctor
Empowering Dreams
Author, I Was Busy, Now I'm Not
www.empower2000.com
Connect – BE Blessed To Be A Blessing
LinkedIn: http://linkedin.com/in/thejournalguy
Facebook: http://facebook.com/thejournalguy
Twitter: http://twitter.com/thejournalguy

SHARE YOUR VICTORIES below!
It is easy, fun, and will inspire others.
There is tremendous power in a testimony. "And they overcame him (the devil) by the blood of the Lamb and by the word of their testimony." – Revelations 12:11
Caring/Sharing
Poem by Hugh Traulsen
If you dare to care, then share!
If you share, pay heed!!
God will reward every good deed!!!