Taking Risks + Photos From Culpeper Triathlon
"It is small acts of courage that change the course of history." – Mark Batterson
Again, it (the Kingdom of God) will be like a man going on a journey, who called his servants and entrusted his property (opportunities) to them.
What small act of courage is the Holy Spirit prompting you to take?
When are you going to take it?
Announcement:
I apologize for not being able to write and send out devotionals on Thursday and Friday of last week. God has the floodgates of heaven open right now for me and I've run out of room to store all the blessings. I've had to prioritize and re-prioritize over the past week to keep up with all that's new.
CLICK HERE [www.yourdailyblessing.com] to see photos and some newspaper articles concerning the Culpeper Sprint Triathlon 2008 that took place yesterday morning (Aug 3). My wife place 2nd in her age group.
Culpeper Star Exponent newspaper articles about Culpeper Sprint Triathlon 2008
———————————
Today we continue with the 5th of 7 messages in the Chase the Lion series, namely "taking risks." During this series, we're exploring seven lion chasing skills: defying odds, facing fears, overcoming adversity, embracing uncertainty, taking risks, seizing opportunities, and looking foolish. The bulk of today's messges comes from sermon notes by Mark Batterson, author of Chase the Lion.
The Domino Effect
On October 31st, 1517, a monk named Martin Luther walked up to the Castle Church in Wittenberg, Germany and posted a piece of paper on the church doors. His 95 theses attack the practice of indulgences–the selling of forgiveness by the church. Luther was put on trial. He was excommunicated from the church. But that one act of courage had a domino effect—it ignited the Protestant Reformation.
On April 18th, 1945, a factory owner named Oskar Schindler had a list of 1097 names manually typed—297 women and 800 men. He rescued them from Nazi Concentration Camps. Schindler lost everything. He died broke. But that one act of courage had a domino effect—a half-century later, there are more than 6,000 descendants of the Schindlerjuden.
On December 1st, 1951, a seamstress named Rosa Parks got on a bus in Montgomery, Alabama. Segregation laws required black passengers to give up their seat for white passengers. Rosa Parks refused to do it. She was arrested. She lost her job. But that one act of courage had a domino effect–it inspired a citywide boycott and a court battle. Within two years, bus segregation was ruled unconstitutional.
It is small acts of courage that change the course of history. Someone takes a risk and it has a domino effect. Now here's the thing. We think about people like Martin Luther and Oscar Schindler and Rosa Parks in heroic terms. But they didn't know they were making history when they were making history! They were just ordinary people taking risks! But when you take a risk you never know what kind of domino effect it is going to have.
During the Chase the Lion series we're looking at one of the most courageous acts recorded in Scripture. An ancient warrior named Benaiah chased a lion into a pit on a snowy day and killed it.
Scripture goes on to list his military achievements and they are pretty impressive. He was one of the most decorated and celebrated warriors in Israel's history. He was the captain of King David's bodyguard. He was one of David's thirty mighty men. In fact, Scripture says he was more honored than the other thirty. And Benaiah goes on to become Commander-in-Chief of Israel's army.
But the genealogy of success can always be traced back to the risks we take. II Samuel 23 records three dominos. Benaiah took on two Moabites despite being outnumbered; he chased a lion despite snowy conditions; and he fought an Egyptian despite the fact that he was out armed. And those three risks had a domino effect.
As I reflect on my own life, I realize that most of the good things that have happened are the byproduct of a few risks. And the bigger the risks the bigger the rewards!
Buried Talent
Let me try to put risk in biblical context. We don't tend to think of risk in spiritual terms, but risk is one dimension of righteousness.
In Matthew 25, Jesus describes the Kingdom of Heaven in terms of risk.
Again, it will be like a man going on a journey, who called his servants and entrusted his property to them. To one he gave five talents of money, to another two talents, and to another one talent, each according to his ability. Then he went on his journey. The man who had received the five talents went at once and put his money to work and gained five more. So also, the one with the two talents gained two more. But the man who had received the one talent went off, dug a hole in the ground and hid his master's money.
If you really want to appreciate this parable you've got to realize that one talent was the ancient equivalent of twenty years of a day laborer's salary. I don't know about you, but if someone gives me a hundred years wages I don't know if I ever take another risk. I've got enough money to last the rest of my life. You know what I'm saying? It had to tempting to play it safe. He had more to lose! But he also had more to gain!
Prayer Power
Loving Father, thank You for the measure of faith You have given to each of us. Guide each of us into a closer relationship with You so that our challenges will pale in comparison to how big our God is. Bless each of us with courage to take risks when Your Holy Spirit prompts us to action. Thank You Jesus. Amen and hallelujah!
Link of the Day
Chase the Lion: Taking Risks – video by Mark Batterson
Blessings to have the courage to take risks – big and small!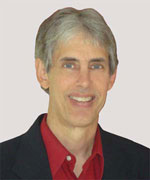 Joseph
Joseph Peck, M.D.
The Time Doctor
Empowering Dreams
Author, I Was Busy, Now I'm Not
www.empower2000.com
Connect – BE Blessed To Be A Blessing
LinkedIn: http://linkedin.com/in/thejournalguy
Facebook: http://facebook.com/thejournalguy
Twitter: http://twitter.com/thejournalguy

SHARE YOUR VICTORIES below!
It is easy, fun, and will inspire others.
There is tremendous power in a testimony. "And they overcame him (the devil) by the blood of the Lamb and by the word of their testimony." – Revelations 12:11
Caring/Sharing
Poem by Hugh Traulsen
If you dare to care, then share!
If you share, pay heed!!
God will reward every good deed!!!