Sunday Morning Inspirations: What is Faith?
Last Sunday (Sept 19), I began my weekly Sunday Morning Inspirations to bless you by sharing some of my favorite stories, videos, upcoming opportunities, etc from the past week and for the upcoming week with you.
In my message to you on Sept 22 titled "Are you going to pass the Gideon water test?" I shared that I planned to launch three new initiatives for people who are passionate about experiencing God in extraordinary ways for extraordinary fruit. I also mentioned that I planned to hold a LIVE EVENT, inviting people who are serious about seeing a 30-60-100 fold increase in impact for the Kingdom of God in just 12 months.
On Sept 24 I had an online meeting with Will Green to help get his new blog going for WordWarriors777. Afterwards, I spent several hours adding content and improving the look and functionality to that blog. While all of Will's messages on that blog are outstanding, the one that stood out the most for me is called "What is Faith?"
During my conversation with Will, the Holy Spirit birthed His live event out-of-the-blue called "How To Reach The World With The WORD!" This seminar will take place on Saturday October 9 from 10 am – 3:30 pm at the Mural Building in Warrenton, VA. Seating is limited. Registration will officially open during the Visions777 webinar – "God's Vision For Seminars and Webinars" – on Thursday Sept 30.
The God's Vision For Music webinar on Sept 21 with Steve Siler and Rod Stone was powerful. The free 72-hour video replay will be posted on Sept 27.
The God's Vision For Arts webinar on Sept 23 with Akiane Kramarik, Max Greiner Jr, and James Nesbit was the most heart-moving for me of all the Visions777 webinars we've done so far. The free 72-hour audio and video replays are available through Sept 28.
My favorite scripture of this past week was Romans 11:29 – For the gifts and the calling of God are irrevocable.
My favorite question is "Are you ready to celebrate the greatness within YOU?"
My favorite new quote comes from Calvin Coolidge: "We do not need more intellectual power, we need more spiritual power… We do not need more of the things that are seen, we need more of the things that are unseen."
My favorite website discovery was the Proverbs 31 Woman Experience.
What's happening this coming week:
On Sept 28, the Visions777 team is hosting the "God's Vision For Coaching" webinar with Dr. Joseph Umidi and Janet Daughtry as our two speakers.
On Sept 30, the Visions777 team is hosting the "God's Vision For Seminars and Webinars" with Will Green and me as the two speakers.
Have a great SONday, and…
And remember KISS = Keep It Simple Students
Blessings to live by faith, not by sight!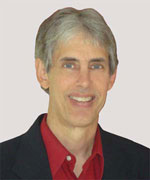 Joseph
Joseph Peck, M.D.
The Time Doctor
Empowering Dreams
Author, I Was Busy, Now I'm Not
www.empower2000.com
Connect – BE Blessed To Be A Blessing
LinkedIn: http://linkedin.com/in/thejournalguy
Facebook: http://facebook.com/thejournalguy
Twitter: http://twitter.com/thejournalguy

SHARE YOUR VICTORIES below!
It is easy, fun, and will inspire others.
There is tremendous power in a testimony. "And they overcame him (the devil) by the blood of the Lamb and by the word of their testimony." – Revelations 12:11
Caring/Sharing
Poem by Hugh Traulsen
If you dare to care, then share!
If you share, pay heed!!
God will reward every good deed!!!