Sunday Morning Inspirations: Rejoice
Hear Ye! Hear Ye! Announcing the "12 Days of Christmas" – preparing the way of the Lord! Starting December 13, I will be sharing 12 short, but powerful daily messages leading up to Christmas. The first message is titled "Hallelujah!!!" To partake of this blessing, you must be subscribed to Your Daily Blessing blog. If interested, enter your name and email at the right.
This week, …
Your keyword is "JOY"
Your key message is "Joy to the world!"
Your key scripture is Nehemiah 8:10b "Do not sorrow, for the joy of the LORD is your strength."
During a Breakthrough Life Coaching call in late November, I was prompted to choose "JOY" as the keyword for Dec 12. Then on Dec 1 while our TeamDestiny777 Master's Mind team was praying intensely for miraculous healing for one of teammates, someone prayed specifically for JOY for that person.
That prompted me to do a Bible search retrieving scriptures related to JOY and Rejoice.
In God's presence is fullness of JOY (Psalm 16:11). When you become addicted to God, you will spend hours before God. The last thing the devil wants to see is God's children immersed in, saturated in the glory of God. The purpose of a visitation (from God) is for it to become a habitation. (Source = Baptism in Glory – Part 1 by Apostle Thomas)
Why don't people obey God? Because they don't know him. Knowledge of God leads to trust in God. Trust in God leads to obedience to God. Obedience to God leads to blessings by God.
3 things that move the mighty hand of God
Your cry
Your hunger – Matt 5:6 – Blessed are those who thirst and hunger for righteousness
Your faith – Heb 11:1 – Without faith you cannot please Him. What is faith? Believing whatever God says He will do.
If you can hear the voice of God, 99% of your problems are solved. Whatever He tells you, don't question it, don't try to figure it out. When God tells you He is going to do something, it's already done.
Last Christmas, our daughter gave my wife and me a five pound chocolate lab puppy as a surprise gift. Maui (our dog) has turned out to be a tremendous blessing. She brings great JOY, making us laugh and play every day. Why is a dog often referred to as man's best friend? Because a dog is very loyal and always glad (joyful) to see its owner. It's interesting that"dog" spelled backwards is "God."
More Blessings
Prayer Power
Heavenly Father, thank You for the precious gift of joy. Restore to me the joy of Your salvation each and every day, and uphold me by Your generous Spirit (Psalm 51:12). Baptize me daily in Your fire and glory. Glorify Your name! Glorify Your name! Glorify Your name! In Jesus name, I pray. Amen!
Blessings to be JOY-ful!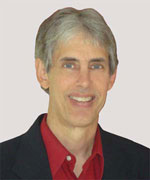 Joseph
Joseph Peck, M.D.
The Time Doctor
Empowering Dreams
Author, I Was Busy, Now I'm Not
www.empower2000.com
Connect – BE Blessed To Be A Blessing
LinkedIn: http://linkedin.com/in/thejournalguy
Facebook: http://facebook.com/thejournalguy
Twitter: http://twitter.com/thejournalguy

SHARE YOUR VICTORIES below!
It is easy, fun, and will inspire others.
There is tremendous power in a testimony. "And they overcame him (the devil) by the blood of the Lamb and by the word of their testimony." – Revelations 12:11
Caring/Sharing
Poem by Hugh Traulsen
If you dare to care, then share!
If you share, pay heed!!
God will reward every good deed!!!