Sunday Morning Inspirations: Jubilee – Are You Ready?
This week …
Our key word is MEEKNESS. What is meekness?
Our key message is "Meekness is having great power and capacity and using very little!" (i.e. Leaving big margins in your life). Meekness is having great power and resources under control of the Holy Spirit. Meekness leaves margin for contingencies.
And our key scripture is 1 Ch 12:32 – of the sons of Issachar who had understanding of the times, to know what Israel ought to do
The key word, key message, and key scripture all come from an outstanding two-part video teaching called "Jubilee – Are You Ready?"
In this two-part video teaching, Craig Hill gives historical and biblical background and understanding into the world's economy. Through this revelation, you will see how the cycles of economy are misunderstood by many believers and how the enemy uses this to enslave God's people. Once you understand what Jubilee is all about, you will want to be ready!
Lots of great things happened this past week, but here are two highlights I'd like to share with you:
1) Will Green helped Apostle Thomas Adebayo launch a 4-part webinar teaching called "In Preparation of the Baptisms." Apostle Thomas, founder of Open Heaven International Ministries, is teaching about the baptism of Water, the baptism of the Holy Spirit, the baptism of Fire, and the baptism of Glory.
2) Carrie C. Stone completed her book "Defeating Fear" which is now available to pre-order.
And here are some special opportunities coming up in next week or so:
3) On Tues Nov 2, Shelley Grieser is launching a 3-week online workshop called "The Divorce Support Workshop: Navigating the Process with Fortitude and Grace."
Have you ever known someone who was going through a divorce and thought to yourself, "I wish there was some way I could help?" People often don't know how to support or help others going through divorce.
My colleague, Shelley Grieser, knows first hand the devastating experience and challenges of divorce. In fact, it has become her passion to prepare and help others through the process, heal, recover and move forward with their lives.
If you know someone who is about to begin, or currently in the divorce process, this is your opportunity to help them. Shelley has developed a 3 week virtual workshop to educate and inform people on what to expect and how to prepare for the divorce process. The better informed people are about the process, the better decisions they will make, the less stress they will experience, and they can avoid the common pitfalls of divorce.
Shelley's workshop begins November 2nd and meets on Tuesday evening for 3 weeks, ending November 16th. The great news is people can participate from the comfort of their own home, no matter where they live. Each session will be recorded for playback.
If you or anyone you know could benefit from valuable information, useful resources and support for their journey of divorce, I encourage you to forward this email or get them the information link [http://www.TheDivorceSupportWorkshop.com] The workshop is limited to 20 people. So please don't delay.
4) Dr. Mary Ellen Schoonover, one of my webinar students, plans to launching a 4-week webinar series titled "Miracles, Signs and Wonders." She's in the process of finalizing her speakers, which may include C. Peter Wagner, Dick Eastman, Dr. Chauncey W. Crandall IV, and Heidi Baker. Tentatively this is scheduled to start on Friday Oct 29. When I have more details, I'll let you know more.
Prayer Power
Abba, Father, thank You for Will Green, Apostle Thomas, Carrie Stone, Shelley Grieser, and Dr. Mary Ellen Schoonover, all who are reaching out to the world to share their gifts to help people heal, recover, and move forward with their lives. Thank You for the open heave over our team. May you bless my followers with Your Wisdom, Understanding, and Revelation this week so they may bless many more people!
Blessings for a WONDER-filled week full of God sightings!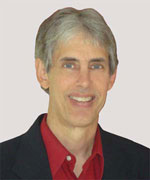 Joseph
Joseph Peck, M.D.
The Time Doctor
Empowering Dreams
Author, I Was Busy, Now I'm Not
www.empower2000.com
Connect – BE Blessed To Be A Blessing
LinkedIn: http://linkedin.com/in/thejournalguy
Facebook: http://facebook.com/thejournalguy
Twitter: http://twitter.com/thejournalguy

SHARE YOUR VICTORIES below!
It is easy, fun, and will inspire others.
There is tremendous power in a testimony. "And they overcame him (the devil) by the blood of the Lamb and by the word of their testimony." – Revelations 12:11
Caring/Sharing
Poem by Hugh Traulsen
If you dare to care, then share!
If you share, pay heed!!
God will reward every good deed!!!