Sunday Morning Inspirations: Get Ready!
While at the amazing "How To Reach The World With The World" seminar in Warrenton on October 9, Apostle Thomas prophetically told the crowd "Get ready!!!" There's an open heaven and we need to be ready to receive as God rains down his blessings.
As I write this message, I am overcome with the goodness of God. My past week was phenomenal – every day. This morning, it took me about 45 minutes to write down some of the good things that happened just yesterday.
This past week while working and listening to my iTunes, I "happened" to be taken several times to Noah St. John's interview of Marci Shimoff, author of "Happy For No Reason: 7 Steps to Being Happy from the Inside Out."
Marci says, "Success doesn't bring us happiness. Happiness is what brings us success!" That's our key message for this week.
And it fits perfectly with this week's key scripture – Rejoice always, pray without ceasing, in everything give thanks; for this is the will of God in Christ Jesus for you. (1 Thessalonians 5:16).
The key video for this week is Marci Shimoff on "Happy for No Reason"
Here's a quick recap of some significant events I experienced this past week:
1) On Tuesday Oct 12, TeamDestiny777 hosted the "God's Vision For Millionaires and Billionaires" webinar with Michael Oswald and Dr. Bruce Cook. Wow! Wow! Wow! That was such a powerful. I highly recommend watching the free video if you're one of those people who aspire to BE a millionaire.
2) On Tuesday Oct 14, TeamDestiny777 hosted the "God's Vision For The Great Commission" webinar with Al Caperna and Jeff Bernstein. I was delighted to discover that in addition to being a highly successful entrepreneur, Al has a vision to reach 4 billion people with the love of Jesus. Now that's a visionary.
The Oct 14 webinar was the 24th and final webinar in the Visions777 12-week, 24-webinar series. Fortunately, even though the live events casting God's visions for the next decade are over, you can still have Lifetime Access to all 24 recorded audios and videos (plus transcripts) for just $144 with the Gold Membership. But you must act soon because the price is going to double (i.e. increase to $288) on Oct 21 (i.e. 7 days after the webinar series ended).
I'm confident that even one of these webinars can revolutionize your life. While I'm not privy to share many of the Golden connections that transpired as a result of the Visions777 webinar series, I do sense strongly that billions of dollars are being unlocked for the Kingdom of God as a result of this.
3) On Saturday evening Oct 16, I participated in the Worship in the Word event at Soul Purpose Church led by Tabatha Haines. I second Tara Martin's comments on Tabatha's Facebook page – " SIT, SOAK, SING" and "Thank you Tabatha for doing this…it is such a blessing & so are YOU! Something about worship without boundaries…and with passionate people…it's moving!"
Tabatha carries a mantle to lead people into the presence of God. And the good news is that these Worship in the Word will soon take place at least twice a month.
Here what's happening this coming week:
4) Tomorrow evening (Oct 18) at 8 pm EDT, I'm hosting an introductory webinar "Leverage Your Life With Journaling." The purpose is to help bring ORDER to your life. More about that tomorrow. I apologize for the week delay.
5) In the next 2-3 weeks, TeamDestiny777 is launching 5-6 new webinar series, each by a different person, all of whom took the recent "Leverage Your Life and Business With Webinars" course.
On Wednesday Oct 20, Apostle Will Green and Apostle Thomas Adebayo are launching a 4-week webinar series titled "In Preparation For the Baptisms." During the next 4 weeks, they will be teaching about
a) The Baptism in Water (Salvation)
b) The Baptism in Holy Ghost (Sanctification)
c) The Baptism in Fire (Holiness)
d) The Baptism in Glory (Fire)
Stay tuned for a further update later this week.
6) I'm in discussions to launch a "30-60-100 Fold Master's Mind Marketing Program" for 12 Christian CEO's.
Prayer Power
Abba, Father, thank You for the enlightenment that took place and the many doors that have opened already as a result of the Visions 777 12-week, 24-webinar series. Thank You for the 5-6 new webinar series that are being launched in the next 2-3 weeks by new people. My prayer today is simply that You help prepare the hearts of my followers to "Get ready!" In Jesus' name, I pray. Amen and hallelujah!
Blessings for a WONDERful week full of wonder for God!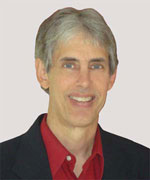 Joseph
Joseph Peck, M.D.
The Time Doctor
Empowering Dreams
Author, I Was Busy, Now I'm Not
www.empower2000.com
Connect – BE Blessed To Be A Blessing
LinkedIn: http://linkedin.com/in/thejournalguy
Facebook: http://facebook.com/thejournalguy
Twitter: http://twitter.com/thejournalguy

SHARE YOUR VICTORIES below!
It is easy, fun, and will inspire others.
There is tremendous power in a testimony. "And they overcame him (the devil) by the blood of the Lamb and by the word of their testimony." – Revelations 12:11
Caring/Sharing
Poem by Hugh Traulsen
If you dare to care, then share!
If you share, pay heed!!
God will reward every good deed!!!