Sunday Morning Inspirations: Fear Not
"God has a Christmas gift for you! What is it? Freedom from all your fears! We all need this gift desperately because we all have real fears that control our lives and rob our lives of the joy and peace Christ came to give 2,000 years ago." This quote comes directly from the video mentioned below.
As many of you already know, Carrie Stone recently self-published her first book "Defeating Fear" and sold about 200 copies before it went to print to cover all her upfront costs.
On December 17, I received an email Carrie sent to the entire Marching Through Culpeper prayer team titled "The Dam is Breaking." That grabbed my attention because that's the same title of the most frequently visited blog post at Your Daily Blessing.
In her email, Carrie wrote, "I just had to send this to all of you. First of all, this is an incredible sermon. Secondly, HE QUOTED MY BOOK BIG TIME!!!!! Enjoy!!"
The Holy Spirit prompted me to start watching that video ("Never Alone: Fear Not – Week 1″) immediately despite having other things I wanted to do. After doing so, I have to agree with Carrie that is an incredible message. And the pastor's quotes from Carrie's book are great. Yes, "THE DAM IS BREAKING."
This week, …
Your keyword is "FEAR NOT".
Your key message is "God has a Christmas gift for you – Freedom from all your fears!" See Video above.
Your key scripture is Isaiah 6:8 – "Here I am. Send me!"
This past week, Dr. Mary Ellen Schoonover hosted her second Sozo webinar titled "Children's Deliverance" with special guest Becca Greenwood. Once again, this was outstanding and very popular with several hundred visitors.
Upcoming Events
1) On Tuesday Dec 21, I am hosting a webinar titled "A Life Of Blessing." Inspire you to DREAM BIG, ACT BIG, and ASSOCIATE BIG. Discover how to MAGNIFY YOUR IMPACT 30, 60, and even 100 fold in 52 weeks to be a CATALYST to transform our world.
CLICK HERE to learn more.
2) Renato Amato recently completed his second 10-week Breakthrough Life Coaching training for 13 people from 9 nations of the world. His next certified Professional Life Coach Training starts in January 2011! If interested, CLICK HERE.
More Blessings
Prayer Power
Abba, Father, thank You for this revelation of what you want Your children to receive this Christmas – to FEAR NOT. As I live out each day of my life, bless me with courage knowing You are with me each step of the way carrying your banner of victory. Glorify Your name in my walk of faith! Make me transparent that Your light, love, power, and glory will manifest in other people's lives. In Jesus name, I pray. Amen and hallelujah!
Blessings to FEAR NOT!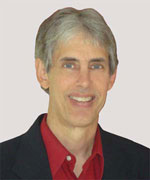 Joseph
Joseph Peck, M.D.
The Time Doctor
Empowering Dreams
Author, I Was Busy, Now I'm Not
www.empower2000.com
Connect – BE Blessed To Be A Blessing
LinkedIn: http://linkedin.com/in/thejournalguy
Facebook: http://facebook.com/thejournalguy
Twitter: http://twitter.com/thejournalguy

SHARE YOUR VICTORIES below!
It is easy, fun, and will inspire others.
There is tremendous power in a testimony. "And they overcame him (the devil) by the blood of the Lamb and by the word of their testimony." – Revelations 12:11
Caring/Sharing
Poem by Hugh Traulsen
If you dare to care, then share!
If you share, pay heed!!
God will reward every good deed!!!