Sunday Inspiration: Where is the God of Elijah?
Where is the God of Elijah?

In February 2007, Bob Griffin, a Jewish prophet of the LORD, came to Culpeper Virginia to speak words of life over our community. He had a profound impact on me. Later in March 2007 I joined Bob and a group of about 50 other devout followers of Messiah on a prophetic tour of Israel. This was Passover time and happened to be the 40th anniversary of Jerusalem becoming the capital of Israel. We visited the Knesset and on behalf of millions of Christians all over the world, we publicly repented for mistreating the Jewish people.
This afternoon, I received an email from Bob and Jayne Griffin titled "Where is the God of Elijah?" I normally don't access my email on Sundays, but today I went there to send one message to Dr. Mary Ellen Schoonover (a dear friend) after Holy Spirit instructed me to.
After listening to Bob's audio message titled "Tree of Life" and then watching his video by that same name, I was instructed to make this the subject of today's Sunday Inspiration. God has words of life and hope waiting for you.
CLICK HERE to watch Tree of Life (then click "Tree of Life video" on the right)
Where is the God of Elijah?
God is moving in power. Receive His gift from above with a joyful heart!
Proverbs 13:12 – Hope deferred makes the heart sick, But when the desire comes, it is a tree of life.
See below to read Bob and Jayne Griffin's email broadcast that inspired today's message.
More Blessings (Where is the God of Jehovah?)
1) Judy Jacobs – Days of Elijah (No God Like Jehovah)
2) Voices for Virginia's Children – Virginia's two million children – Do they count? Do they matter? Who speaks for them?
3) Every Man's Battle videos – Winning the War on Sexual Temptation
4) What's My Motivation? by Mike Stonehill on Sunday, May 15 2011
Blessings to find the God of Elijah and to lead others to Him!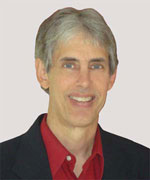 Joseph
Joseph Peck, M.D.
The Time Doctor
Empowering Dreams
Author, I Was Busy, Now I'm Not
www.empower2000.com
Connect – BE Blessed To Be A Blessing
LinkedIn: http://linkedin.com/in/thejournalguy
Facebook: http://facebook.com/thejournalguy
Twitter: http://twitter.com/thejournalguy

SHARE YOUR VICTORIES below!
It is easy, fun, and will inspire others.
There is tremendous power in a testimony. "And they overcame him (the devil) by the blood of the Lamb and by the word of their testimony." – Revelations 12:11
Caring/Sharing
Poem by Hugh Traulsen
If you dare to care, then share!
If you share, pay heed!!
God will reward every good deed!!!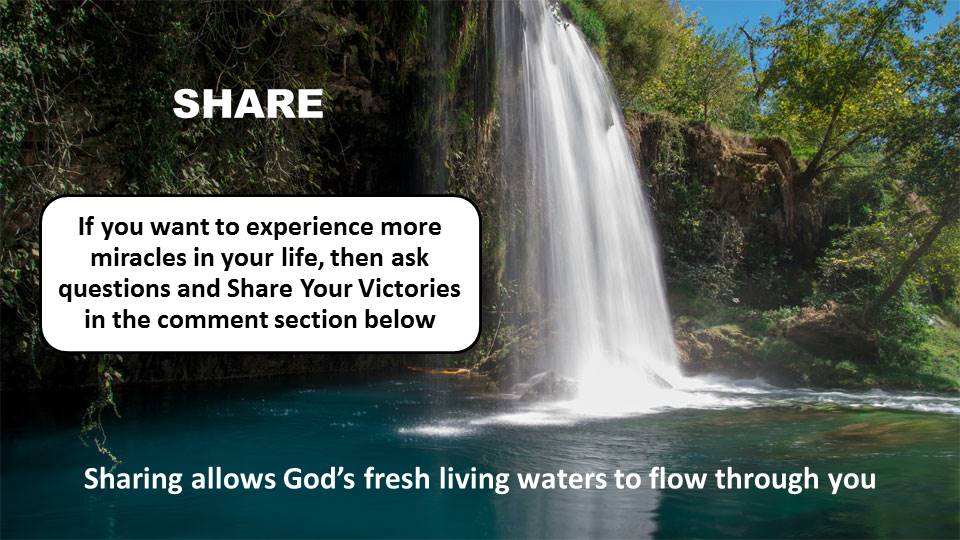 ————————————————————
Where is the God of Elijah?
From: Bob Griffin 7 Flames Global Outreach
Date: Sun, May 22, 2011 at 12:34 PM
Subject: "WHERE IS THE GOD OF ELIJAH?"
To: Joseph Peck
Greetings Partners & Friends,
We want to say a big "Thank You" to those who have supported this ministry for the last 18 years. We are so very appreciative of all the offerings, large or small. We are in such a different and most difficult test of our lives and of our ministry, to the point where I've never seen Bob so defeated and sad. Bob has traveled and sacrificed sooo much over the years, we have literally made the decision to go and minister to just 5 people in a small home group, to stay up all night listening and praying for people, to stay another day or week longer because people were hungry for God, to go and stay in people's homes, to sacrifice our offerings when the pastors wanted to keep it…..we have made the decision to follow after Christ, and to go where HE says to go….to be obedient when it hurts and you know you will miss another one of the kids birthdays, or dance recitals….all in the Name of "ministering to the people" so that lives would be changed…..that's what we have been called to do. We even had the 'rule of first need' and if we saw someone in need, and if we had it to give, then we would give it….no matter if our rent was due in a day or two, or our bills were due, we gave to those who needed it. I guess I'm saying all this to say, "Where is the God of Elijah?" now when we need to reap what we have sown all these years? Is anyone going to hear God's voice? Did we travel to all of you and sow our anointing and pour it out for you? Didn't we travel all these years teaching people to hear God's voice and to step out into their callings? I know that I have 18 years of audio tapes and video tapes of Bob ministering and pouring out his life to touch you and your families. We saw so many miracles and cried with those who got delivered, healed and received a prophetic word that changed lives.
Bob is now in a place where he needs God to release healing upon his body, and to restore what has been damaged. We've seen many many people healed of diabetes, strokes, cancer, heart disease…..just by one touch from heaven! We saw a cancerous tumor totally disappear in Salina, Kansas…signs & wonders followed those who believe, and we believed for all those years and now our faith is tested beyond belief….Bob has very few people that actually pick up the phone to encourage him now….very few that even open these emails to read (about 25% avg) and very few that respond to our heart crys for help as we are sinking….we have always walked in integrity and paid our bills and now we are unable to. We have struggled to keep utilities on, to just eat and buy Bob's medicine….we realize that everyone has their own struggles and needs, but we are asking that more would intervene and touch the Father's heart for us right now. We appreciate those that really do sacrifice to help us and if you honestly cannot give, that's ok…..just pray! But if you have it to give, then we are asking you to help us get through this hard spot. We are having to spend more money living in this hotel, which is 41 days today, and we are stuck with no money to pay for the hotel, we are having to defend ourselves on every level, and we cannot do it alone anymore. We are at the end of ourselves and if that's what God is waiting on, then we are here! We are in position for a miracle. Bob and I cannot carry this any longer. Please pray and consider what you can do to help Bob, our ministry, our family. We do not have a family, do not have a church family, do not have any support, so if God is wanting us backed into a corner, no one to help us but HIM, then it's time HE comes to deliver us!! We are here and ready!! When we are weak then HE is made strong, so we need some of that strength to keep moving another day. We need a huge release from Heaven. We cannot carry on without some partners, or just send some angels Lord. It seems in this economy, more and more people are saving and preserving themselves when the biggest thrust is about to happen across the earth for evangelism, and no one wants to help those who are called to the Harvest Field….some are called & some are chosen.
Lord, just like Cornelius' prayers came up before you as a memorial, we are asking that you could consider us again and shine Your blessings upon us again, and deliver us from the devourer….deliver us from this clogged artery, from the diabetes, from the debt collectors, from the utilities shut off, from insurance cancellations, from house foreclosure, from lawsuits, from IRS complaints, from the loneliness and despair and hopelessness…..we cannot make it another day without YOU! Please come back into our lives! Send angels if you have to, just COME! Hear our prayers, O Lord. Touch all our partners over the last 18 years and bless them to rise up and hear Your voice, help them and deliver them as well. Let us all walk out of this storm with double blessings as Job. Let us be found faithful when You return. Help us fulfill the calling upon our lives and release us back into the Harvest Field. Help our children step into their destinys as well.
Acts 10:4 says "Cornelius stared at him in fear, "What is it, Lord?" he asked. The angel answered, "Your prayers and gifts to the poor have come up as a memorial offering before God." Lord, please remember us as well.
We have truly been tested and our patience has been proved. We have overcome many situations over the last several months, whereas we had to show patience and mercy. It was obviously not easy but we have to rest in Him to do what only He can do, to change people's hearts. He changed Pharaoh's heart, right?! He's the God that can change hearts to line up with His, for the purposes of His people!!
Please pray and consider what you can give. We pray that God will move heaven and earth to accomplish His purposes for all of us. Thank you for your prayers and for your support. Click on DONATE and give your best gift!
We love you,
Bob & Jayne
Life Changes Ministries Int'l
7 Flames Global Outreach
2879 Hwy 160 W Box 4442
Fort Mill, SC 29708
734-341-9295
lifechangs@aol.com
www.7flames.com
Just remember: Only through JESUS can life really change!
Watch Bob minister from Mon-Sun at www.kbntv.tv:
12:00 Noon, 8:30 pm, 3:00 am (central time zone)
CONNECT WITH US:
Follow us on Twitter
Become a fan
Read our blog
SHARE THIS EMAIL:
CONTACT US:
2879 HWY 160 West, Box 4442
Fort Mill, SC 29708
734-341-9295
Join the conversation! Share you comments below regarding "Where is the God of Elijah?"