Sunday Inspiration: What do you want me to know today Father?
Dear friend,
A spirit led life is like a wild goose chase!!!
Chris Carpenter is the CBN.com Program Director. In his article titled "Christians on a Wild Goose Chase," Chris wrote:
Celtic Christians had an interesting term for the Holy Spirit. They called it "Ah Geadh-Glas", or the wild goose. They were on to something for the Holy Spirit is something that cannot be tracked or tamed.

Pastor and author Mark Batterson believes Christians spend too much time worrying about making the right decision. He thinks that if people would just allow the Holy Spirit to lead them completely they would be better off. In his new book, Wild Goose Chase (Multnomah Books), Batterson leads Christians on the road to rediscover the untamed adventure of pursuing God.

Chris recently sat down with Batterson to discuss how people can pursue the adventure God has for them, whether people can live by faith and be bored, and pursuing a passion but settling for a paycheck.

Read more … about what Mark Batterson has to say about the Wild Goose Chase.
So what? Now what?
When you learn to flow with the Holy Spirit, many of your days will seem like a wild goose chase. You'll end up going down paths you never knew about, doing things you never expected, and meeting many interesting people all around the world. In short, your life will become an ADVENTURE.
Yes, you can play it safe, stay in your comfort zone, and live a boring life. But a BIG DREAM requires big trust in a BIG GOD.
A few weeks ago, Cheryl-Ann Needham, author of Sound Alignment, counseled me to re-read The Dream Giver by Dr. Bruce Wilkinson. I did that. This quote by Rick Warren, author of The Purpose Driven Life, on the back cover of the book jumped out at me
"Bruce Wilkinson is the biggest dreamer I've ever met. If you want to learn to dream big for the kingdom of God, listen to Bruce."
Chapter one of The Dream Giver titled "Ordinary Embraces His Big Dream" starts this way: "Not long ago and not far away, a Nobody name Ordinary lived in the Land of Familiar."
You have a BIG DREAM. Everyone does. However, most people are afraid to leave their comfort zones, get past the border bullies, and go through the refining fire. It doesn't have to be that way for you.
Yesterday morning while flowing with the Spirit, I was led to a powerful two-way journal entry written and read aloud by Lynne Lee back in November 2010. In that, Lynne shared her BIG DREAM. Lynne's message was so inspirational, I was prompted to create a new blog post on my main company website titled "What do you want me to know today Father?"
What Lynne wrote and spoke is full of inspiration and revelation to unlock your BIG DREAM. It's a message your Father wants you to hear.
I highly, highly, highly recommend you read and listen to that today, not just one time, but several times.
CLICK HERE to unlock your BIG DREAM!!!

More Blessings
1) Replays of recent webinars hosted by Webinars777, the global leader for life-changing webinars to disciple nations
2) Today's word is FOLLOW-UP by Dr. John Maxwell
3) A Tribute to Janet Sudduth – deliverance minister Janet Sudduth loses cancer battle
4) The Story Behind The Story: The Jesus Feast with Dr. Mary Ellen Schoonover

Blessings for the courage to live your BIG DREAM!!!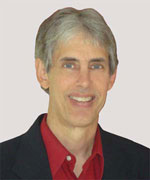 Joseph
Joseph Peck, M.D.
The Time Doctor
Empowering Dreams
Author, I Was Busy, Now I'm Not
www.empower2000.com
Connect – BE Blessed To Be A Blessing
LinkedIn: http://linkedin.com/in/thejournalguy
Facebook: http://facebook.com/thejournalguy
Twitter: http://twitter.com/thejournalguy

SHARE YOUR VICTORIES below!
It is easy, fun, and will inspire others.
There is tremendous power in a testimony. "And they overcame him (the devil) by the blood of the Lamb and by the word of their testimony." – Revelations 12:11
Caring/Sharing
Poem by Hugh Traulsen
If you dare to care, then share!
If you share, pay heed!!
God will reward every good deed!!!