Sunday Inspiration: We are all connected to each other
Dear friend,
Yesterday morning I woke up early and lay still resting and reflecting in bed for a while before Maui, my dog and God alarm clock, got me up at 4:15 am. The predominant thought in my mind was "I hate the spirit of judgment." Then this scripture came to mind – "Mercy triumphs over judgment." (James 2:13b)
After feeding Maui and letting her outside briefly, I came to my desk to journal. As I began journaling, I was prompted to check my Gmail account. Usually checking email is something I reserve for later in my day. A message from Marnie Pehrson grabbed my attention. Marnie wrote …
My daughter Jillian performed a vocal solo this evening for her recital – "Colors of the Wind" … I love the lyrics to this song… "You think the only people who are people Are the people who look and think like you. But if you walk the footsteps of a stranger. you'll learn things you never knew you never knew." I think that's what I love about stories – hearing them, sharing them, promoting them – they let you walk in the footsteps of a stranger and learn things you never knew you never knew. :)
Marnie's message and the video of her daughter Jillian singing "Colors of the Wind" so inspired me that I took a two hour detour in my day to find other related videos, find the lyrics to that song, and create a new blog post titled "Colors of the Wind."

The lyrics for Colors of the Wind are packed with meaning. Let these two excerpts minister to you as they did to me
You think the only people who are people
Are the people who look and think like you
But if you walk the footsteps of a stranger
You'll learn things you never knew you never knew

And we are all connected to each other
In a circle in a hoop that never ends
This morning I found an email from Robert Ricciardelli titled "Today is NOT Just Another Day." Robert wrote …
You may think that today is just another day in your life, and yet is is so much more. Today is a gift that has been given to you, and gratefulness is the only way to respond to it. Look at this day as the first day of the rest of your life, understanding that tomorrow is never a guarantee. Everything that happens today will never happen again. The people, the smiles, the touches, and the presence you experience in this day can never be replicated. Cherish this day, it is truly a gift from God. Open your heart, open your senses, and see the significance of life all around you. Let the gratefulness overflow into blessings all around you, and then it will become a really good day.
One of the links in Robert's email particularly jumped out at me – Prayer-mental, Not Judgmental by Francis Frangipane.
Prayer Power
Abba, Father, thank You for ears to hear Your voice and eyes to see what You are doing. Thank you for the beauitful tapestry You are weaving and for the understanding that we are all connected. Thank You for the previous gift of today. Thank You for Marnie's message, for Robert's message, and for those who choose to stay connected to me. Help me Father to manifest Your love and mercy in my life and my relationships and to leave all judgment up to You. In Jesus' name I pray. Amen and hallelujah!

More blessings
1) WFJ: Love Changes Everything!!!
LYRICS
Love, love changes everything,
hands and faces, earth and sky
Love, love changes everything,
How you live and how you die
2) What A Friend We Have In Jesus
3) Following God's bread crumbs
5) What's fitness got to do with it?

Blessings to manifest love and mercy of Almighty God in your relationships!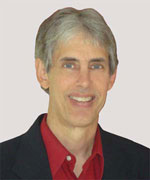 Joseph
Joseph Peck, M.D.
The Time Doctor
Empowering Dreams
Author, I Was Busy, Now I'm Not
www.empower2000.com
Connect – BE Blessed To Be A Blessing
LinkedIn: http://linkedin.com/in/thejournalguy
Facebook: http://facebook.com/thejournalguy
Twitter: http://twitter.com/thejournalguy

SHARE YOUR VICTORIES below!
It is easy, fun, and will inspire others.
There is tremendous power in a testimony. "And they overcame him (the devil) by the blood of the Lamb and by the word of their testimony." – Revelations 12:11
Caring/Sharing
Poem by Hugh Traulsen
If you dare to care, then share!
If you share, pay heed!!
God will reward every good deed!!!