Sunday Inspiration: Transformation Truth #1 – Either You're Moving Forward, or Not
Brendon Burchard is the founder of the Experts Academy and author of Life's Golden Ticket. He is one of the most inspiring thought leaders I know and he's having a huge impact on how I think and my business success.
Brendon's life motto is "Live, Love, Matter" and he says at the end of your life there are three questions you must answer, "Did I live? Did I love? Did I matter?"
On June 3, I signed up to buy Brendon's latest audio book titled "The Millionaire Messenger: Make a Difference and a Fortune Sharing Your Advice." Wow!!! What an incredible resource. This is the most powerful and practical teaching on this subject I have ever heard or read.
Immediately after signing up to order The Millionaire Messenger, I began receiving a free 8-week coaching series of emails from Brendon titled "Transformation Truths". Two days ago, I was prompted to post "Transformation Truth #1 – Either You're Moving Forward, or Not" on the blog for my parent company – Empower 2000. After doing that, I knew that was to be the titled of today's message. And by applying what Brendon taught, I quickly experienced several major breakthroughs.
Here's what Brendon writes:
"Nine-tenths of the miseries and vices of mankind proceed from idleness." – Thomas Carlyle
We were all born to move forward. That's how our bodies were designed: to crawl, to walk, to run forward at a high speed. We were meant to stretch and grow and push ourselves toward our destinies and dreams.
Unfortunately, many of us have forgotten this and have gotten trapped in our current lives because of it. We've let our responsibilities and the need for safety weigh us down. We've stopped taking the leaps and bounds and chances needed to get us closer to the life we desire. Tragically, we've settled into jobs that lead nowhere, relationships that sink our spirits, and habits that hold us back. It's not difficult to understand why so many people have anxiety attacks or undergo midlife crises—you would, too, if you woke up one morning and realized you were nowhere near the life you always dreamed of living.
I want to help you consciously conduct a progress check on your life – right now, today.
I want you to look at your life and ask these simple questions:
The Millionaire Messenger Author Brendon Burchard
More Blessings
Blessings to intentionally move forward with purpose and passion!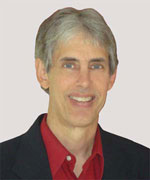 Joseph
Joseph Peck, M.D.
The Time Doctor
Empowering Dreams
Author, I Was Busy, Now I'm Not
www.empower2000.com
Connect – BE Blessed To Be A Blessing
LinkedIn: http://linkedin.com/in/thejournalguy
Facebook: http://facebook.com/thejournalguy
Twitter: http://twitter.com/thejournalguy

SHARE YOUR VICTORIES below!
It is easy, fun, and will inspire others.
There is tremendous power in a testimony. "And they overcame him (the devil) by the blood of the Lamb and by the word of their testimony." – Revelations 12:11
Caring/Sharing
Poem by Hugh Traulsen
If you dare to care, then share!
If you share, pay heed!!
God will reward every good deed!!!