Sunday Inspiration: The most important word in business
The whole secret of a successful life is to find out what it is one's dream to do. And then do it. – Henry Ford
BRENDON BURCHARD is the #1 New York Times bestselling author of The Millionaire Messenger and The Charge: Activating the 10 Human Drives that Make You Feel Alive. He is founder of High Performance Academy, the record-setting online video series on personal development, and Experts Academy, the legendary marketing training for authors, speakers, coaches, and online thought leaders. For these works, Brendon has become the highest-paid trainer in the world on the topics of both motivation and marketing, and Anderson Cooper calls him "one of the top business trainers in the world."
In May 2013, I watched an outstanding video by Brendon Burchard in which he talked about how to exponentially grow your business profitability and personal financial wealth. In his short video, Brendon talked about 5 things to grow your business.
According to Brendon, the most important word in business is STRATEGY.
Who are you and how are you positioned in the marketplace?
What value do you deliver that is distinct to your customers? What do you do that is unique and distinct?
The second most important word in business is OPERATIONS – how your business is structured to make your strategy happen. Operations disconnected from strategy is distraction. One of the ways to make your business more effective, more efficient, and more profitable is with STRATEGIC CONNECTIONS.
Brendon Burchard's Top 10 Rules For Success

My dream is to create a MOVEMENT to Empower Dreams of millions of people globally. That includes your dreams if you are open to it. One of the ways I live my dream is by connecting people, ideas, and resources for creative miracles.
My hope and prayer for you is that you will choose to LIVE YOUR DREAM. To do that, you need clarity, both for your purpose and your Big Dream because these are foundational. If you want to build a tall building, you must first lay a solid foundation. If you want to build a GREAT LIFE, then you must start by getting clear on your purpose and your dreams.
Dr. John Burpee, one of my top coaches and mentors, often says, "The greater the CLARITY, the greater the FAVOR you will experience in your life."
On Thursday June 13, 2013, I hosted a webinar titled "How To Make Strategic Connections." The purpose is to open new doors of opportunity for you to meet people who have make-it-happen power to enable your dreams. If want help going to the next level, I invite you to sign up.
More blessings
1) Life lessons
To be what we are, and to become what we are capable of becoming, is the only end of life. -Robert Louis Stevenson
We cannot become what we need to be by remaining what we are! – Max Depree, Businessman and American writer
Most businesses fail because of poor planning. Sequence is everything. Meet successful business owners who have been in your shoes and turn their wisdom into your blueprint. It's time to surround yourself with the knowledge, resources, and connections you need to take your business to the next level.
2) Today's Word is Coachable by Dr. John Maxwell
3) Choices: My Decisions Define My Destination by John G. Miller, "The Accountability Guy"
4) Photos from jvAlert event in Arlington Virginia on May 17-19, 2013 – This photo gallery has many practical business tips.
5) Simon Cowell Cried During This Touching Shadow Dance About the Loss of a Mother
Blessings to be bold and courageous in pursuing your dreams!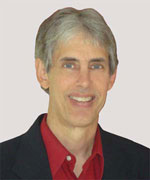 Joseph
Joseph Peck, M.D.
The Time Doctor
Empowering Dreams
Author, I Was Busy, Now I'm Not
www.empower2000.com
Connect – BE Blessed To Be A Blessing
LinkedIn: http://linkedin.com/in/thejournalguy
Facebook: http://facebook.com/thejournalguy
Twitter: http://twitter.com/thejournalguy

SHARE YOUR VICTORIES below!
It is easy, fun, and will inspire others.
There is tremendous power in a testimony. "And they overcame him (the devil) by the blood of the Lamb and by the word of their testimony." – Revelations 12:11
Caring/Sharing
Poem by Hugh Traulsen
If you dare to care, then share!
If you share, pay heed!!
God will reward every good deed!!!