Sunday Inspiration: The chief end of man
In the Fall of 2010 I went to a highly inspirational, revival meeting at Novum Baptist Church in Madison Virginia. Several of the speakers had traveled signficant distances to teach and inspire those who came.
One of the speakers I met was S.J. Hill and after conversing with him, I purchased his book, Enjoying God. In his Introduction to that book, S.J. Hill writes:
What is the meaning of life? It's a question that has been debated by everyone from philosophers and theologians to college students in their dorm rooms. I believe the Westminster Confession contains the best answer to this age-old issue. Contemplating the reason for man's existence, seventeenth-century theologians concluded that "the chief end of man is to glorify God and to enjoy Him forever."
I remember the first time I read this statement. My heart leaped. There was something about the idea of enjoying God that inspired me. It captured my imagination. For weeks, I found myself asking the same burning questions — "Is is possible for someone to truly enjoy God?" "Is this what my heart has been longing for all these years?" These questions kept swirling in my mind.
It was during this time that I came across writings by John Piper that left an indelible mark on my life. He suggested that these theologians were not talking about two different things — glorifying God and enjoying Him. Piper felt the best way to capture the real meaning of this statement was to replace the word "and" with "by." He concluded that "the chief end of man is to glorify God by enjoying Him forever!"
God wants to capture your heart. The commitment He wants from you is not the kind you can work up through some sort of spiritual pep rally. It's the kind that is born out of intimacy. It stems from a passionate love that causes men and women to forsake everything else for the Pearl of Great Price. Anything less just doesn't satisfy.
I invite you to take a journey with me into God's heart. You will never be the same. It's the journey for which we were created — enjoying God.
For me journaling is the lead domino for my life because it leads to INTIMACY with God, while at the same time it allows be to record my journey with him. Without a doubt, the greatest legacy I will ever leave behind in my journal – full of tens of thousands of God stories, God ideas, and God miracles.
If you haven't already done so, I highly recommend reading S.J. Hill's Enjoying God: Experiencing Intimacy With the Heavenly Father.

More Blessings
1) Give Me My Mountain – Father and Sons Music (YouTube video)

2) 2012: The Year Everything Begins To Make Sense – prophetic insights by Johnny Enlow, pastor of Daystar Church in Atlanta, Georgia
3) Give me Jesus – (AirTran Airways Flight) – referred by Nancy Slocum who wrote "WOW! Watch this!"
4) SHARE your blessing A comment on my 30DTB blog led me to Day #12 of 30 Days to Breakthrough

Blessings to glorify God by enjoying Him forever!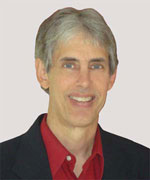 Joseph
Joseph Peck, M.D.
The Time Doctor
Empowering Dreams
Author, I Was Busy, Now I'm Not
www.empower2000.com
Connect – BE Blessed To Be A Blessing
LinkedIn: http://linkedin.com/in/thejournalguy
Facebook: http://facebook.com/thejournalguy
Twitter: http://twitter.com/thejournalguy

SHARE YOUR VICTORIES below!
It is easy, fun, and will inspire others.
There is tremendous power in a testimony. "And they overcame him (the devil) by the blood of the Lamb and by the word of their testimony." – Revelations 12:11
Caring/Sharing
Poem by Hugh Traulsen
If you dare to care, then share!
If you share, pay heed!!
God will reward every good deed!!!