Sunday Inspiration: The Case For Easter
I didn't know what the title of today's message was going to be until I went to the Easter worship service at Mountain View Community Church. Then it became crystal clear.
This morning during the worship service, Pastor Mark Jenkins recalled the story of Vicky Armel, the first officer to be killed in the line of duty in the nearly 70 year history of the Fairfax County Police Department. That tragedy took place on May 8, 2006. Vicky was a resident of Culpeper, VA where I live.
Vicky grew up unchurched in an agnostic family and for most of her life she too was agnostic, firmly rejecting the idea of the resurrection of Jesus. That was until Easter of 2004 when she heard Mark Jenkins preach his message. When she left church that day, Vicky took home the book "The Case For Easter" by Lee Strobel and read it entirely that day. Within two weeks, she surrendered her life to Jesus.
A year later (Easter 2005), Vicky shared her testimony at Mountain View Community Church. And a year after that, she was shot in the line of duty. About 10,000 people went to Vicky's memorial service at McLean Bible Church, with about 5,000 of those being police officers from all over the nation.
And during that memorial service, Vicky's testimony was played for all those in attendance and several thousand copies of The Case For Easter were passed out. In her 3 minute testimony, Vicky shared how she became convinced that the resurrection of Jesus was true. You can listen to that here:
Lee Strobel was a devout atheist and former journalist for the Chicago Tribune. After his wife surrendered her life to Jesus, he went on a 3 year quest to prove the resurrection of Jesus was nonsense. In the process of examining the evidence that demanded a verdict, Strobel came to the conclusion that Jesus was real and did indeed rise from the dead.
Of the many world religions, only one claims that its founder returned from the grave. The resurrection of Jesus Christ is the very cornerstone of Christianity.
The fact that Jesus rose from the dead means He's alive. And that helps to confirm that the messages He spoke were true.
John 11:5-6 – Jesus said to her, "I am the resurrection and the life. He who believes in Me, though he may die, he shall live. And whoever lives and believes in Me shall never die. Do you believe this?"
John 14:6 – Jesus said to him, "I am the way, the truth, and the life. No one comes to the Father except through Me.

More blessings
1) This Blood (video)
2) Today's Word Is Listen by Dr. John Maxwell
3) Patricia King: Activating Your Prophetic Gift
4) The More I Seek You + Spontaneous Worship – Bethel Church

Blessings to know the truth and have that set you free!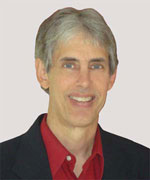 Joseph
Joseph Peck, M.D.
The Time Doctor
Empowering Dreams
Author, I Was Busy, Now I'm Not
www.empower2000.com
Connect – BE Blessed To Be A Blessing
LinkedIn: http://linkedin.com/in/thejournalguy
Facebook: http://facebook.com/thejournalguy
Twitter: http://twitter.com/thejournalguy

SHARE YOUR VICTORIES below!
It is easy, fun, and will inspire others.
There is tremendous power in a testimony. "And they overcame him (the devil) by the blood of the Lamb and by the word of their testimony." – Revelations 12:11
Caring/Sharing
Poem by Hugh Traulsen
If you dare to care, then share!
If you share, pay heed!!
God will reward every good deed!!!