Sunday Inspiration: The Burning Bush
Last week (Mar 3) I wrote about "Coming out of the cage of routine." Well let me tell you, God has a sense of humor.
On Tuesday morning March 5 I was prompted to host two webinars that day titled "5 Things You Need To Live Your Big Dreams." During those webinars, I mentioned something Janet Daughtry teaches, namely the first thing you need to live your dreams is to DECLUTTER your life.
So what happens early on Wed morning? We have a major snow storm with ten inches of heavy, wet snow and lose our electricity for 3 days and our internet access for 4 days. Obviously, my plans went out the window for the remainder of that week.
However, God got his way. I ended up clearing off my 12 foot desk at home (decluttered my work space) and joined the Powell Wellness Center to swim and work out in the turtle pool. Those were things I had wanted to do for months.
In his book Wild Goose Chase, Mark Batterson writes:
You never know when or where the Wild Goose (Holy Spirit) is going to invade the routine of your life. Have you ever experienced an epiphany – a moment when God unexpectedly and unforgettably invaded the monotony of your life? That seems to be the way the Holy Spirit works, doesn't it? He is predictably unpredictable. He loves to show up in wild places at wild times. (That's what happened to Moses at the burning bush.)

One name for God in rabbinical literature is The Place. God is here, there, and everywhere. So it doesn't matter where you are. You can be sitting in rush-hour traffic, working at your desk, or lying on your sofa. God can show up anytime, any place!

When I was nineteen years old, our family vacationed in Alexandria, Minnesota, just as we had every summer since I was born. I had just finished my freshman year a the University of Chicago and ha declared a major: pre-law. But I wasn't sure that was what I really wanted to do or what God wanted me to do. So I asked God a dangerous question: "What do You want me to do with my life?" By the way, the only thing more dangerous that asking that question is not asking that question.

If you ask God that question with a willingness to do whatever He says, you'd better be prepared for God to disrupt the routine of your life. That question began what I retroactively call my "summer of seeking." And it culminated on the last day of vacation during the last week of summer break. I knew in my spirit that God was calling me into full-time ministry.

What opportunities do you have in the next six months to go on a trip that could change not only your latitude but also your attitude? (Think spiritual retreat, mission trip, even vacation.)
More blessings
1) "All America Shall Be Saved!" – Reinhard Bonnke
For every prophecy about judgment on America, there seems to be another prophecy about a revival, renewal or awakening. The Lord has spoken to many people about another Great Awakening.
This prophetic declaration was given by Reinhard Bonnke in early Feb 2013. This is the same German evangelist who declared "All Africa Shall Be Saved," and witnessed more than 55 million African souls make a decision to renounce Islam, witchcraft and other false gods – and commit to follow Jesus Christ – in just a nine-year period.
Could Bonnke's Prophetic Declaration Spark a Great Awakening?
[Original source: http://www.cwgministries.org/blogs/all-america-be-saved]
2) 7 Step Healing Model and My India Teammates Share – article by Dr. Mark Virkler

Blessings to have your spiritual eyes open to notice the burning bush!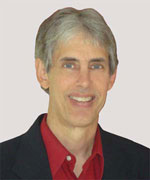 Joseph
Joseph Peck, M.D.
The Time Doctor
Empowering Dreams
Author, I Was Busy, Now I'm Not
www.empower2000.com
Connect – BE Blessed To Be A Blessing
LinkedIn: http://linkedin.com/in/thejournalguy
Facebook: http://facebook.com/thejournalguy
Twitter: http://twitter.com/thejournalguy

SHARE YOUR VICTORIES below!
It is easy, fun, and will inspire others.
There is tremendous power in a testimony. "And they overcame him (the devil) by the blood of the Lamb and by the word of their testimony." – Revelations 12:11
Caring/Sharing
Poem by Hugh Traulsen
If you dare to care, then share!
If you share, pay heed!!
God will reward every good deed!!!