Sunday Inspiration: The Black Robe Regiment of Virginia
The Black Robe Regiment of Virginia

Today, after taking a 4-week sabbatical from writing these weekly Sunday Inspirations, I'm writing a message that I believe will be near and dear to the hearts of those who want to restore America's godly heritage.
To restore America's godly heritage, we must understand the history of America's founding.
The Declaration of Independence was a divinely inspired document. The second sentence states, "We hold these truths to be self-evident, that all men are created equal, that they are endowed by their Creator with certain unalienable Rights, that among these are Life, Liberty and the pursuit of Happiness."
According to Wikipedia, "This has been called 'one of the best-known sentences in the English language', containing 'the most potent and consequential words in American history.'
Notice the use of the word Creator and that Life is the very first unalienable Right mentioned. That is no accident. The right of Life come first, then Liberty, and finally Happiness in that order for a reason. As noted historian David Barton says, politicians who get the issue of life right tend to get most of the other issues right from a biblical perspective.
Looking at this from a different perspective, protecting the right of Life from beginning to end is essential to protect the right of Liberty. Lack of respect for life leads to loss of Liberty, and ultimately loss of Happiness.
On September 6, I heard Virginia Attorney General Ken Cuccinelli deliver a powerful message at the Shepherd's Table in northern Virginia. Of all that he said, one thing stood out and that is this – Politicians can only make so much difference. That battle for freedom must be won in the pulpits of America to restore its godly heritage.
Shortly after that, Jack Stagman, founder of the Shepherd's Table, asked for my help to assemble a team to put together a rule book (Policy Platform that most Christians can agree with) and Game Plan (marketing strategy) to restore America's godly.
Out of that discussion, the One Nation Under God MMM (Master's Mind Marketing) tribe was birthed. We've been meeting weekly since with godly leaders such as:
Earlier this year, Rev. Bill Cook left his bread and butter job to start the The Black Robe Regiment of Virginia. a fellowship of Virginia clergy and laymen who share the faith, patriotism, and fighting spirit of Reverend John Peter Gabriel Muhlenberg and the Black Robe Regiment of the Founding Era, preachers who inspired, recruited for, led, fought, and died in the American Revolution.
The Black Robe Regiment of Virginia stands together with other patriotic ministers and laymen across Virginia and America, the vanguard of a national clergy-led movement to restore America's godly heritage and Constitutional Government of, by, and for the American people.
We are in a war for the very survival of America and freedom around the world. I agree with Bill Cook and The Black Robe Regiment of Virginia, "This is a time to fight!"
If you don't live in Virginia, you might be wondering why care about this movement. Well, during their 50 state tour in 2003-2004, Dutch Sheets and Chuck Pierce prophesied that Virginia is the Covenant Root state having governmental authority for the world.
Think about it. Four of the first five presidents of the United States were born and raised in Virginia, including:
George Washington, Father of our nation
Thomas Jefferson, primary author of the Declaration of Independence
James Madison, primary author of the US Constitution
If restoring America's godly heritage is important to you, I encourage you to watch the two videos on the home page of
The Black Robe Regiment of Virginia
If those videos appeal to you, then read some of the other articles under Recent Posts and refer your friends who may be interested. Also, sign up to Stay Informed and Join the fight for freedom!
More blessings
1) The Myth of Separation of Church and State by David Barton
2) Commissioning Service at Patrick Henry College
3) NEWS RELEASE: IRS Gives Pass to Churches, More Pastors Speak Out
Blessings to be strong and of good courage, to stand for what is right and true!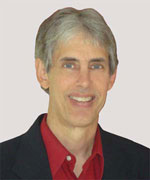 Joseph
Joseph Peck, M.D.
The Time Doctor
Empowering Dreams
Author, I Was Busy, Now I'm Not
www.empower2000.com
Connect – BE Blessed To Be A Blessing
LinkedIn: http://linkedin.com/in/thejournalguy
Facebook: http://facebook.com/thejournalguy
Twitter: http://twitter.com/thejournalguy

SHARE YOUR VICTORIES below!
It is easy, fun, and will inspire others.
There is tremendous power in a testimony. "And they overcame him (the devil) by the blood of the Lamb and by the word of their testimony." – Revelations 12:11
Caring/Sharing
Poem by Hugh Traulsen
If you dare to care, then share!
If you share, pay heed!!
God will reward every good deed!!!