Sunday Inspiration: The BANNER of God
First of all, I want to say "Welcome" to the hundred or so new people who have become part of my network in the past week through webinars, blogs, etc.
It is a joy each week to prepare my Sunday Inspiration to REVIEW my favorite stories, videos, upcoming opportunities, etc and SHARE those with you because I delight in connecting people, ideas, and resources in Christ for creative MIRACLES.
As you probably have noticed, I always include "Blessings" as part of my email signature. Two weeks ago I was led to begin signing my emails with "Blessings for a banner year!" for the first time ever. Then when I went to the worship service at Soul Purpose Church on Sunday March 6 for our 6th year birthday celebration, each of the 4 ladies on the praise team selected their favorite song. Our praise leader went last and chose to share a new song for us called "His BANNER Over Me."
Then the very next morning (March 7), I had my first phone conversation with Pamela Young, who I first met at the Kingdom Economic Yearly Summit (KEYS) on February 19, 2011. When I first met her at KEYS, Pamela told me she drove all the way from Atlanta to KEYS just to meet me. Anyhow, when I spoke with Pamela on March 7, she asked for my professional help in sharing her teaching online with her list of followers. When we discussed hosting her first webinar in the next two weeks, Pamela told me she want to call her introductory webinar "The BANNER of God."
Now that's what I call an ATTENTION GRABBER. The LORD brought up that keyword "Banner" three times out-of-the-blue in one week.
I'll be sending you an email later this week with more info. how to register for Pamela's webinar "The BANNER of God" at 8:30 pm EST on Thurs March 17.
CLICK HERE to learn more and sign up early for Pamela's webinar if interested.
A few HIGHLIGHTS for me this past week included:
1) Hosting the "Deep is Calling Unto Deep" webinar with Lynne Lee on March 8. This was a great summary part of our 8-week How To Hear God Speak coaching program.
CLICK HERE to watch or listen to the webinar recording.
2) Dinner at Culpeper Thai on March 9 with Julia (my wife), Will Green, David and Becky Van Koevering, JoAnn, and her son Bill. David invented the music synthesizer and the precursor to CD's and DVD's. He has more than 600 patents to his name. I first got connected to David through Dr. Bruce Cook.
CLICK HERE to watch three short videos with David and Becky Van Koevering and JoAnn
3) Receiving the email from my father with Frank Luntz' "11 Effective Words in Communication."
Imagine
No Excuses
I Get It
If you only remember one thing …
Uncompromising integrity
The Simple Truth
Believe in Better
Real-time
You decide
You deserve
Let's Get to Work
4) Being led to a simple but powerful website called "Life's Greatest Question"  by Lenora Master's email signature while responding to Lenora's email.
5) Receving an email from Marlee Huber letting me know she finally started her own personal blog called Your Flourishing Life in response to the webinar Nancy Slocum and I cohosted titled "Making Kingdom Connections Through Blogging". Marlee is Co-founder and Chief Visionary Officer at Women's Leadership Advantage.
6) Receiving an email from Burt Swardstrom with a great YouTube video titled "U.S. Capitol Tour with David Barton." This gives you a real sense of history and who we are and our country's foundation. David is one of the foremost experts about the Christian heritage of America.
7) Creating a new YDB blog post titled "New HORIZONS Of Opportunities" summarizing the amazing God story of how Holy Spirit connected me to Dr. Mark Virkler, founder of Communion With God Ministries. Mark is the one who taught me about two-way journaling, having dialogues with God.
8) Creating a new web page sharing "The Story of the $200 and $14,400 Miracle Seeds." This is something I have wanted to do for months.
9) Scheduling a webinar with Lauri "Lee" Elliott for Thursday March 24 titled "Blog to Book." Lauri is an expert at helping newbies monetize their blogs. I'll send another notice next week about this for those of you interested in learning more.
10) Receiving an autographed copy in the mail of "Partnering With The Prophetic" from Dr. Bruce Cook. This is a book he first released just before KEYS 2011.
11) Scheduling meetings with several new highly influential people.
Blessings to learn to follow the BANNER of God!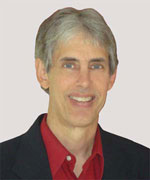 Joseph
Joseph Peck, M.D.
The Time Doctor
Empowering Dreams
Author, I Was Busy, Now I'm Not
www.empower2000.com
Connect – BE Blessed To Be A Blessing
LinkedIn: http://linkedin.com/in/thejournalguy
Facebook: http://facebook.com/thejournalguy
Twitter: http://twitter.com/thejournalguy

SHARE YOUR VICTORIES below!
It is easy, fun, and will inspire others.
There is tremendous power in a testimony. "And they overcame him (the devil) by the blood of the Lamb and by the word of their testimony." – Revelations 12:11
Caring/Sharing
Poem by Hugh Traulsen
If you dare to care, then share!
If you share, pay heed!!
God will reward every good deed!!!