Sunday Inspiration: Raising the bar of LEADERSHIP
Where do most people go to learn leadership?
According to leadership expert Dr. John Maxwell, "The answer to that question today is that they search many places. Some examine the world of politics. Other seek models in the entertainment industry. Many look to the world of business. Most people seem to look to successful CEOs, management consultants, and theoriticians with Ph.D.s to learn about leadership"
"But the trust is, the best source of leadership teaching today is the same as it has been for thousands of years. If you want to learn leadership, go to the greatest Book on leadership ever written – the Bible."
"The most critical problem facing the church today is the leadership vacuum that grew during the Twentieth Century. He says "the American church is dying due to lack of strong leadership."
Dr. Maxwell further asserts that "leadership is influence, nothing more, nothing less."
On Aug 17 as I was lying in bed thinking about a few recent consults, "The Law of the Lid" came to my mind. Later while journaling, I was prompted to find and post "The 21 Irrefutable Laws of Leadership" by John Maxwell. Here they are. May these bless you as they have blessed me.
http://empower2000.com/the-21-irrefutable-laws-of-leadership-by-dr-john-maxwell/
In the video on this web page, Dr Maxwell discusses the two New Laws in his 10th Edition book

The Law of Addition
We add value to people by serving them!
The Law of the Picture
People do what people see! It's all about example. The greatest leadership is by example.
Blessings to meditate upon and apply the 21 Irrefutable Laws of Leadership!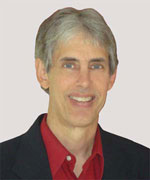 Joseph
Joseph Peck, M.D.
The Time Doctor
Empowering Dreams
Author, I Was Busy, Now I'm Not
www.empower2000.com
Connect – BE Blessed To Be A Blessing
LinkedIn: http://linkedin.com/in/thejournalguy
Facebook: http://facebook.com/thejournalguy
Twitter: http://twitter.com/thejournalguy

SHARE YOUR VICTORIES below!
It is easy, fun, and will inspire others.
There is tremendous power in a testimony. "And they overcame him (the devil) by the blood of the Lamb and by the word of their testimony." – Revelations 12:11
Caring/Sharing
Poem by Hugh Traulsen
If you dare to care, then share!
If you share, pay heed!!
God will reward every good deed!!!