Sunday Inspiration: Passover is Amazing!
Easter is the central feast in the Christian liturgical year. According to the gospels, Jesus rose from the dead on the third day after his crucifixion. His resurrection is celebrated on Easter Sunday, also known as Resurrection Day or Resurrection Sunday.
The New Testament teaches that the resurrection of Jesus, which Easter celebrates, is a foundation of the Christian faith. The resurrection established Jesus as the powerful Son of God. The apostle Paul said the Christian faith is worthless if the resurrection of Jesus never happened.
Easter is linked to the Jewish Passover by much of its symbolism, as well as by its position in the calendar.
PASSOVER IS AMAZING!
Passover is the oldest celebration known to mankind, but it is not only about Israel's deliverance from slavery 3,500 years ago, but speaks of and points to an even greater deliverance here and now.
Jesus (Christ, Messiah, Yeshua) is the Passover.
On Thursday April 21, Dr. Mike Evans commented for the first time on two of my blog posts from 2006 related to blessing Israel and the Jewish people. We had never interacted before. I learned Dr. Evans is founder of the Jerusalem Prayer Connection. His comments on my blogs and videos on his home page, led me to update six of my blog posts from 2006 related to Israel and the Jewish people. See
Bless Israel and the Jewish People
This interaction and focus on the Jewish people ultimately led to me to host Jeff Bernstein on a webinar titled "The Story Behind The Story: Passover" on Friday evening April 22, That was one of the highlights of my week.
CLICK HERE to listen to the recorded audio of this webinar.
More Blessings
1) Mighty To Save blog post and video
2) An Amazing Resurrection Painting
3) THE TOMBS HAVE OPENED UP! – a profound 13 minute video
4) Knowing Christ's Resurrection Power By Zac Poonen
5) G. Gordon Liddy Interview with Yochanan Ben Yehuda
6) Salvation for Israel Ministries Video
Blessings to have your eyes of understanding opened to the richness of Passover!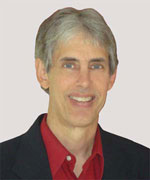 Joseph
Joseph Peck, M.D.
The Time Doctor
Empowering Dreams
Author, I Was Busy, Now I'm Not
www.empower2000.com
Connect – BE Blessed To Be A Blessing
LinkedIn: http://linkedin.com/in/thejournalguy
Facebook: http://facebook.com/thejournalguy
Twitter: http://twitter.com/thejournalguy

SHARE YOUR VICTORIES below!
It is easy, fun, and will inspire others.
There is tremendous power in a testimony. "And they overcame him (the devil) by the blood of the Lamb and by the word of their testimony." – Revelations 12:11
Caring/Sharing
Poem by Hugh Traulsen
If you dare to care, then share!
If you share, pay heed!!
God will reward every good deed!!!