Sunday Inspiration: My Sports Hero Is Tim Tebow
Will you join me in interceding for Tim Tebow?
Growing up and in early adulthood, I loved sports. I was a jack-of-all-trades, participating in a variety of sports and activities including basketball, football, skiing, track, cross-country, tennis, racquetball, volleyball, horseback riding, scuba diving, snorkeling, triathlons, swimming, etc. You name it, I played it.
My best event was the 10-yard dash. Being faster than almost everyone else allowed me to compete with many people who were more skillful than me. It's been said you can coach skill, but not speed.
Because my father was in the military and we spent 8 of the first 15 years of my life living in Italy and Germany, I did not watch much TV growing up, nor did I really fall in love with a single sports team or sports celebrity in America. I much preferred to play sports than watch them.
When I went to the University of Virginia for undergraduate school, I fell in love with college basketball. Games were relatively short, action packed, and exiting because you never knew who would beat who on any given day. There was even a long stretch where UVA was ranked #1 in the nation. Imagine that.
As our kids were growing up, I coached soccer. Before that, I had very little interest in soccer, nor did I understand the game. However, as I learned the rules and developed an appreciation of the skills necessary to be a great soccer player, I fell in love with that sport. Because of my wife, our family actually got to have dinner with the U.S. Women's world championship soccer team, including Mia Hamm, the greatest player in the history of women's soccer.
I tell you all this because now I finally have a sports hero, someone I look up to not only as a good athlete, but as a wonderful and godly role model. Perhaps more than anyone in professional football today, Tim Tebow is taking a strong and open stand for Jesus. His religious style is so bold, and his character so distinctive, that both are impossible to ignore.
In 2007, Tim won the Heisman Trophy for college football, the first college sophomore ever to do that. In December 2009, he was drafted by the Denver Broncos as the 25th overall pick in the 2010 NFL Draft.
Yesterday morning as I was lying in bed, I heard in my spirit, intercede for Tim Tebow today. According to Seth Ross, my daughter's fiance, Tim is not well liked by the new Broncos head coach (John Fox) and general manager (John Elway).
When Tim took over as the starting quarterback for the Denver Broncos in mid season this year, Denver went on to win 7 out of 8 games, before losing their last 3 and barely squeaking into the playoffs. This was a strong spiritual attack.
Will you join me in interceding for Tim?
Today at 4:30 pm, Tim is leading the Denver Broncos in a wild card game against the Pittsburgh Steelers at Mile High Stadium in Denver.
Here is great video showing why Tim is such a good role model for young people:
Tim Tebow – Story & Heisman Trophy Speech

Many blessings and thanks to Tim Tebow!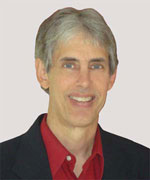 Joseph
Joseph Peck, M.D.
The Time Doctor
Empowering Dreams
Author, I Was Busy, Now I'm Not
www.empower2000.com
Connect – BE Blessed To Be A Blessing
LinkedIn: http://linkedin.com/in/thejournalguy
Facebook: http://facebook.com/thejournalguy
Twitter: http://twitter.com/thejournalguy

SHARE YOUR VICTORIES below!
It is easy, fun, and will inspire others.
There is tremendous power in a testimony. "And they overcame him (the devil) by the blood of the Lamb and by the word of their testimony." – Revelations 12:11
Caring/Sharing
Poem by Hugh Traulsen
If you dare to care, then share!
If you share, pay heed!!
God will reward every good deed!!!