Sunday Inspiration: Live a life of SIGNIFICANCE and SUCCESS!!!
First of all, I want to say "Happy Father's Day" to all you fathers out there.
I thank God for the opportunity to celebrate Father's Day today by going hiking near Haymarket Virginia with my wife, our two kids, and my daughter's finance. Afterwards, we had dinner in a Chinese restaurant.
I thank God for my own father who raised me to work hard, prioritize family, and love God. My father set many great examples for me, being like the book of Proverbs in action my entire life. As Abraham Lincoln said, "A good example is worth a thousand sermons."
I thank God for Jesus Christ, who paid a price I could never pay, so that I could be reconciled to my heavenly Father. The most memorable day in my life was January 6, 2001 when I committed my life to Jesus, experiencing my spiritual rebirth. Since then, Jesus has been my LORD and Savior, at the center of all I do and why I do it.
This past week was an amazing week, Lot's of good things happened. On Tuesday alone, I hosted five webinars, including two different Master's Mind Marketing tribes and three for "The Journey From Pain Island To Island."
This was the first time I ever hosted the same webinar three times in a day. I did that because it's been my obsevation that most people are stuck on Pain Island, not living their God-given dreams, or at least not having the team and other resources they need to fulfill those dreams.
I feel this message is so important that I spent at least 12 hours over the course of the subsequent four days (June 13-16), revising my script and creating a new, trimmed-down video
The Journey From Pain Island To Island
The take home message is "Live a life of SIGNIFICANCE and SUCCESS!!!" You don't have to give up one for the other.
On June 13, I was the beneficiary of an incredible prophetic encouragement call with Dr. Bruce Cook, Dr. Gordon Bradshaw, John Anderson, Pastor Mark Henderson, Apostle Sharon Billins, and Sanford Coggins.
On Thursday June 14, JP Maroney, aka "Mr. Monetizer," shared his his message titled "The Greatest Marketing Secret in the World" with our Founding Fathers Master's Mind Marketing tribe. That was amazing. As a result of that, JP will now be sharing his gift with my entire list of followers on Tues June 19 at 8 pm EST.
The Greatest Marketing Secret in the World
In the evening on June 14, I hosted Ieesha Esperanza, Laurie Roberts, Beverly Leavitt, Pastor Mark Henderson, Dr. Bruce Cook, Marnie Pehrson, and Russel Stuaffer on a webinar sharing the God story behind the Ieesha Dream Modeling Project.
A modern day Esther's calling to Hollywood – SHINE and LEAD
Ieesha believes that she is called to be a "model" of hope and faith in Jesus for other young women, especially to Hispanic youth and Mexicans. She wants to set a good example with how she lives her life to positively impact millions of teenage girls around the world.
In addition, I had five private one-on-one coaching calls and received numerous emails from friends and clients who are experiencing significant breakthroughs.
More blessings
1) God's Timing – In this 2 minutes video, Joyce Meyers explains why your plans of starting your ministry or getting that promotion may not be working.

Blessings to honor your natural and spiritual fathers!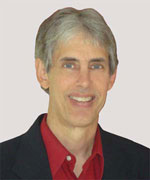 Joseph
Joseph Peck, M.D.
The Time Doctor
Empowering Dreams
Author, I Was Busy, Now I'm Not
www.empower2000.com
Connect – BE Blessed To Be A Blessing
LinkedIn: http://linkedin.com/in/thejournalguy
Facebook: http://facebook.com/thejournalguy
Twitter: http://twitter.com/thejournalguy

SHARE YOUR VICTORIES below!
It is easy, fun, and will inspire others.
There is tremendous power in a testimony. "And they overcame him (the devil) by the blood of the Lamb and by the word of their testimony." – Revelations 12:11
Caring/Sharing
Poem by Hugh Traulsen
If you dare to care, then share!
If you share, pay heed!!
God will reward every good deed!!!