Sunday Inspiration: Focus Your Faith
Focus Your Faith
As I write this email to you, my spirit is leaping for joy. I am listening to Songs of Zion, messianic Jewish songs, while the Holy Spirit is releasing one download after another.
Julia and I are experiencing breakthroughs and miracles every day. The floodgates of heaven are open and we are releasing the LORD's blessings as they flow into our lives.
Bring all the tithes into the storehouse, That there may be food in My house, And try Me now in this," Says the LORD of hosts, "If I will not open for you the windows of heaven And pour out for you such blessing That there will not be room enough to receive it. (Malachi 3:10)
This past week …
I began coaching my daughter Caren for the very first time
My son Robbie experienced the most profound move of God and greatest favor he has ever seen at work
Julia was asked to be a guest panelist on an upcoming teleseminar with one of the top leaders of Evolv Health
I learned that Issi, Julia's identical twin sister, is taking life coach training
I completed the "Love Changes Everything" chapter for Marnie Pehrson's upcoming book "Trust Your Heart: Building Relationships That Build Your Business."
I experienced a variety of big breakthroughs with blogging and how I share with my various blogs
I was privileged to have private Breakthrough Life Coaching sessions with seven clients
We had our Week 7 Master's Mind Marketing group coaching session for our Founding Father's tribe. During our meeting, we had the privilege of meeting Sanford Coggins, a wonderful leader with a godly vision to transform how commercial real estate investing is done.
I had the privilege of going to the quarterly Shepherd's Table gathering in Northern Virginia to hear and see Stephanie Klinzing speak about city and nation transformation on Friday March 2. When I saw Stephanie, she gave me a big hug. Stephanie was the mayor of Elk River Minnesota from 2000-2008 and according to Ed Silvoso, founder of Harvest Evangelism, Elk River is the most transformed city in North America. Stephanie's visit to Virginia in this 2012 year was so significant spiritually because it has been prophesied that Virginia is the Covenant Root state with governmental authority for the world and Stephanie is the most anointed person I know to transform governments.
On March 3, I received an email from Dr. Mike Murdock titled "Focus on Faith." I've been thinking about how you can be more focused and successful in business. Here are some of my thoughts: 1) PLAN: Apply the 24-hour rule! 2) PLAN: Be a good steward with your time and that of others. 3) FOCUS: Know your target, keep your eyes on it, and keep shooting at it until you hit it.
To learn more, CLICK HERE
For those of you who want more specialized training or inspiration, here is a list of my favorite blogs and what they are for:
More Blessings
How to Gain Maximum Leverage in Business – As you know, I'm passionate about helping you LEVERAGE YOUR LIFE to be able to accomplish a lot more with a lot less effort. Yesterday I received this email from Mike Koenigs with a link to a helpful, short video about leverage. I love his idea to write down on a white board each week, "Where is the Big Lever?" Enjoy!
God's Voice Worldwide by Dr. Mark Virkler (March 2012)
A Vision of Your Storehouse by Mike Tate
Thank you from the bottom of my heart for choosing to stay connected!
Blessings to worship Him with reverence!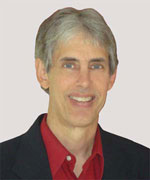 Joseph
Joseph Peck, M.D.
The Time Doctor
Empowering Dreams
Author, I Was Busy, Now I'm Not
www.empower2000.com
Connect – BE Blessed To Be A Blessing
LinkedIn: http://linkedin.com/in/thejournalguy
Facebook: http://facebook.com/thejournalguy
Twitter: http://twitter.com/thejournalguy

SHARE YOUR VICTORIES below!
It is easy, fun, and will inspire others.
There is tremendous power in a testimony. "And they overcame him (the devil) by the blood of the Lamb and by the word of their testimony." – Revelations 12:11
Caring/Sharing
Poem by Hugh Traulsen
If you dare to care, then share!
If you share, pay heed!!
God will reward every good deed!!!