Sunday Inspiration: Change of Place and Change of Pace
On March 3, I wrote about "Coming out of the cage of routine." And since then, March has been anything but routine for me. Between three snow storms and two weekends spent traveling, my time on the computer and on the internet has been quite limited. I've found it more challenging to keep up with things at home.
In his book Wild Goose Chase, Mark Batterson stresses the importance of coming out of the cage of routine, especially when you are stuck in a rut. He says "change of place + change of pace = change of perspective." Mark writes, "Where you are geographically affects where you are spiritually. New places open us up to new experiences. They get us our of our routine and help us see God with new eyes."
Mark learned the importance of pacing when he competed in his first triathlon. According to him, "How you start is not nearly as important as how you finish. And pacing is the key." Mark says one of his greatest challenges is having enough margin in his life. The Sabbath is a weekly reminder that we don't keep the planets in orbit. Rather God does. What most people need is a stop-doing list.
Now the next thing Mark wrote really struck home with me.
I have come to this conclusion: I don't want to be good at lots of things; I want to be great at a few things. I would rather pour my heart, soul, mind, and strength into a few endeavors than do lots of things halfway.

What do you you need to give up? Where do you need to slow down? What changes do you need to make in your life to give God margin to work with?

The way you speed up is by slowing down. A Wild Goose (Holy Spirit) chase isn't a mad dash. It's more of a triathlon. And pacing yourself for the journey is critical.

More blessings
1) The Great Leadership Challenge by Jim Rohn
2) Do You Want A Simpler Life? by Kevin McCarthy
"Clutter equals postponed decisions." That's what my friend Barbara Hemphill, author of the Taming The Paper Tiger series and professional organizer extraordinaire, says about all the stuff surrounding us. In essence, Barbara's telling us that physical clutter is a reflection of a life of indecision.
3) Overcoming a Warped Self-Image, Part 1 (From the series Unstuck)

Blessings to be willing to change your place and pace to experience a new perspective!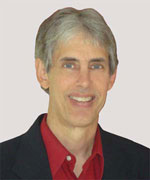 Joseph
Joseph Peck, M.D.
The Time Doctor
Empowering Dreams
Author, I Was Busy, Now I'm Not
www.empower2000.com
Connect – BE Blessed To Be A Blessing
LinkedIn: http://linkedin.com/in/thejournalguy
Facebook: http://facebook.com/thejournalguy
Twitter: http://twitter.com/thejournalguy

SHARE YOUR VICTORIES below!
It is easy, fun, and will inspire others.
There is tremendous power in a testimony. "And they overcame him (the devil) by the blood of the Lamb and by the word of their testimony." – Revelations 12:11
Caring/Sharing
Poem by Hugh Traulsen
If you dare to care, then share!
If you share, pay heed!!
God will reward every good deed!!!