Sunday Inspiration: A Fabulous Week of Webinars
The VISION for Empower 2000, my parent company, is "Empowering leaders, businesses, and communities to change lives and disciple nations."
And the MISSION is "Connecting people, ideas, and resources in Christ for creative miracles." I see this happen all the time. However, I regularly acknowledge that I am not a miracle workers, but rather the Holy Spirit (God) within me is.
In John 14:12, Jesus said, "Most assuredly, I say to you, he who believes in Me, the works that I do he will do also; and greater works than these he will do, because I go to My Father."
So what? Now what?
This week I am hosting 4 fabulous webinars to bless you and rock the gates of hell. And you are invited to partake of this marvelous feast.
1) On Tuesday July 12 at 8 pm EDT (Eastern Time, New York City), I'm hosting Fulton Sheen on a webinar titled "Merging Steams Commonwealth: Financial Structures and Positioning for the Times." Guest panelists will include Dr. Bruce Cook, Rick and Lisa Pisani, and Jessica Martin."
How do you deal with all the turbulent financial and business circumstances swirling around you, over which you have no control over? Fulton Sheen, CEO and President of Merging Streams Commonwealth, has some answers inspired by the Holy Spirit.
2) On Wednesday July 13 at 8 pm EDT, I'm hosting Stephen Beck on a webinar titled "Using Webinars To Skyrocket Your Business." Stephen is an extraordinary teacher, highly successful entrepreneur, and a devout Christian. He has been my top mentor for webinars.
Perhaps you have heard me say, "Webinars are the #1 online marketing and teaching tool – bar none." Well I learned that from Stephen and have come to experience that first hand.
3) On Thursday July 14 at 2 pm EDT, I'm hosting Peggy Joyce Ruth on a webinar titled "The Story Behind The Story: Psalm 91 – God's Umbrella of Protection."
Peggy's book "Psalm 91 – God's Umbrella of Protection" is my favorite for 2011. And Psalm 91:1 is my theme verse for the 2011 year.
Peggy has about 1 million of her books in print and I believe this webinar will catapult her to the 10 million level relatively quickly. She will be sharing stories of how this book is positively impacting the nation of Israel, US military bases in Germany, and Juarez Mexico, a city at the border of the US and the crime capital of the world.
4) On Thursday July 14 at 8 pm EDT, we're launching the second 4-week "I Was Busy, Now I'm Not" coaching program. This is a paid program intended for you only if you are serious about redeeming your time and open to the possibility of experiencing a 30, 60, or 100 fold increase in your impact in just 12 months.
The special offer with a $200 discount plus the opportunity to invite a friend (accountability partner) at no additional cost (two for the price of one) expires on Tuesday July 12 EDT.
Prayer Power
Heavenly Father, I've done my part making these possibilities for growth and inspiration available to my followers. Now I ask You to do Your part and guide each person to know which, if any, of these webinars are right for them at this season of their lives. May you bless each webinar speaker and panelist and may You water the seeds that are sown with Your miracle grow to produce an abundant, eternal harvest. In Jesus name, I pray. Amen.
Blessings for a fabulous week!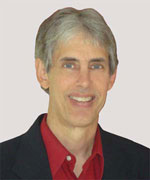 Joseph
Joseph Peck, M.D.
The Time Doctor
Empowering Dreams
Author, I Was Busy, Now I'm Not
www.empower2000.com
Connect – BE Blessed To Be A Blessing
LinkedIn: http://linkedin.com/in/thejournalguy
Facebook: http://facebook.com/thejournalguy
Twitter: http://twitter.com/thejournalguy

SHARE YOUR VICTORIES below!
It is easy, fun, and will inspire others.
There is tremendous power in a testimony. "And they overcame him (the devil) by the blood of the Lamb and by the word of their testimony." – Revelations 12:11
Caring/Sharing
Poem by Hugh Traulsen
If you dare to care, then share!
If you share, pay heed!!
God will reward every good deed!!!