Sunday Inspiration: 75 Marathons in 75 Days – The Incredible True Story of Terry Hitchcock
Sunday is often my favorite day of the week because it's a day for me to REFLECT on the previous week and plan for the upcoming week. It's nice to set aside the time to remember and record some of the highlights and give God thanks for His many blessings. This habit helps me notice how God is at work in my life and those around me. Let me share just a few of the highlights.
Monday March 28 started off with a bang. After my morning quiet time, I discovered two very encouraging emails from Georgia Fauber and Deborah Driskell in response to my "Sunday Inspiration: The puzzle pieces will fall into place." These were clear demonstrations of the beautiful tapestry Holy Spirit is weaving.
Then I received an email from Godtube with the captivating subject title "75 Marathons in 75 Days: The Incredible True Story of Terry Hitchcock." The email began
GodTube.com proudly brings you the incredible true story of Terry Hitchcock. At the age of 57 Terry Hitchcock decided to accomplish the impossible: run 75 consecutive marathons in 75 consecutive days to bring attention to the incredibly difficult lives of single-parent families. An unbelievable story of endurance and faith that will inspire you to be somebody's hero. MY RUN is more than a film about a man running multiple marathons; it's a film about the daily marathons we all run in life. Do not miss this one night only movie event on March 31, 2011.
MY RUN: A Spiritual Journey – The Terry Hitchcock
Wow! Did this story touch my heart. There are so many single-parents families. This video and Terry's story offer hope to the hopeless. May it touch your heart as it touched mine.
On Monday evening I hosted my own webinar "Show Me The Money" sharing my BLUEPRINT for those of you interested in launching your own online coaching programs.
On Tuesday March 29, I received an email from Nancy Slocum stating, "Good morning Joseph, I always read these prophecy bulletins in the morning and they always seem to be right on target! Immediately when I read it, I was impressed of the Lord to forward it to you. Blessings and have a fruitful day! // SMALL STRAWS IN A SOFT WIND by Marsha Burns: Resist the temptation to take on more than you can effectively handle. Any over-extension could deplete your resources physically, emotionally, financially or spiritually. Exercise sound judgment when making choices, and you would do well to be conservative. The enemy would love to stretch you beyond your abilities. If you need wisdom ask Me and I will give you the guidance you need, says the Lord. // James 1:5 If any of you lacks wisdom, let him ask of God, who gives to all liberally and without reproach, and it will be given to him.
On Thursday March 31, I completed the private Member site for Lauri Elliott's "Blog To Book Success: Building a Business Empire."
On Friday April 1, I spent the bulk of my day preparing for Georgia Will Fauber's upcoming webinar on Tues April 5 titled "Are you Making a Difference?" – the webinar for non-profit organizations. According to Georgia, "NOW is the time for non-profit organizations to learn from experts willing to share their expertise. We are excited to communicate to non-profits in a venue that has NEVER been tapped before."
At 5 in the morning on Saturday April 2, I went to Soul Purpose Church (SPC) to pray for an hour (actually 1 3/4 hours) during their 24-hour time of prayer covered by many people in the church. What happened there was incredible. One of the things that happened is Holy Spirit opened the door to offer the "How To Hear God Speak" training that Lynne Lee and I prepared earlier this year to interested people at SPC. I believe the strategy revealed is one that can multiply this teaching in churches throughout the world.
By the way, sharing your comments publicly on the YDB blog [at the bottom of each post] will inspire others and begins a conversation that often leads to more fruit.
More Blessings
Blessings to make a difference and BE somebody's hero!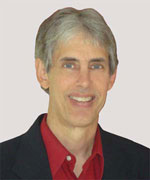 Joseph
Joseph Peck, M.D.
The Time Doctor
Empowering Dreams
Author, I Was Busy, Now I'm Not
www.empower2000.com
Connect – BE Blessed To Be A Blessing
LinkedIn: http://linkedin.com/in/thejournalguy
Facebook: http://facebook.com/thejournalguy
Twitter: http://twitter.com/thejournalguy

SHARE YOUR VICTORIES below!
It is easy, fun, and will inspire others.
There is tremendous power in a testimony. "And they overcame him (the devil) by the blood of the Lamb and by the word of their testimony." – Revelations 12:11
Caring/Sharing
Poem by Hugh Traulsen
If you dare to care, then share!
If you share, pay heed!!
God will reward every good deed!!!