Sunday Inspiration: Success in Uncertainty
Happy Father's Day to all the fathers out there. Regardless of what your natural father was like, Father God offers you and me His unconditional love. It's our choice whether to notice, receive, and share that love each day.
Three weeks ago I wrote "A Tribute to Michael Stay." He was one of my top mentors over the past decade. Michael modeled the Father's love to me, his family, and to those he engaged in business.
In last week's Sunday Inspiration, I talked about "the most important word in business," namely STRATEGY. The second most important word in business is OPERATIONS – how your business is structured to make your strategy happen. One of the ways to make your business more effective, more efficient, and more profitable is with STRATEGIC CONNECTIONS.
A few days later (June 13), I hosted a webinar titled "How to Make Strategic Connections." The very next day I was introduced to Jack Duffie, the VP of Marketing for CEOSpace. Jack told me the mission of CEOSpace is to change the way business is done globally. he said they have a culture unlike anything I have seen before. After learning more, I think he may be right.
Jack opened the door for me to potentially impact tens of thousands of CEOs, small business owners, and business professionals around the world. This may be one of my most significant strategic connections ever.
The next morning, I watched this outstanding video with Bob Proctor titled "Success in Uncertainty."
In this video, Bob says:

I want you to stop and think of what you are doing, where you're going, is it working. What am I doing? What works and what doesn't? We are living in crazy times today. Uncertainty is the new norm. Things are starting to change and they are starting to change faster than ever before.

We thought things were going to slow down. They aren't slowing down, they are speeding up. What we have to do is learn is to calm down. We have to look at our life and our world a lot more objectively than we have in the past. We have to quit competing with one another and start cooperating with one another.

——————————

Bob Proctor is a star of The Secret

The Secret is a 2006 film produced by Prime Time Productions that consists of a series of interviews designed to demonstrate that everything one wants or needs can be satisfied by believing in an outcome, repeatedly thinking about the outcome, and maintaining positive emotional states to "attract" that outcome.
More blessings

Blessings to stop and think what you are doing and where you are going!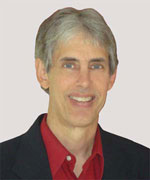 Joseph
Joseph Peck, M.D.
The Time Doctor
Empowering Dreams
Author, I Was Busy, Now I'm Not
www.empower2000.com
Connect – BE Blessed To Be A Blessing
LinkedIn: http://linkedin.com/in/thejournalguy
Facebook: http://facebook.com/thejournalguy
Twitter: http://twitter.com/thejournalguy

SHARE YOUR VICTORIES below!
It is easy, fun, and will inspire others.
There is tremendous power in a testimony. "And they overcame him (the devil) by the blood of the Lamb and by the word of their testimony." – Revelations 12:11
Caring/Sharing
Poem by Hugh Traulsen
If you dare to care, then share!
If you share, pay heed!!
God will reward every good deed!!!