Story and Photos From My Favorite Triathlon
"Our days are numbered. One of the primary goals in our lives should be to prepare for our last day. The legacy we leave is not just in our possessions, but in the quality of our lives. What preparations should we be making now? The greatest waste in all of our earth, which cannot be recycled or reclaimed, is our waste of the time that God has given us each day." – Billy Graham
Honor all people. Love the brotherhood. Fear God. Honor the king. (1 Peter 2:17)
What people in your life have left the greatest impression?
Yesterday, Julia (my wife), Cathy Lee, and Jane Dodson represented Culpeper in the 6th annual Angel's Race Triathlon in Lynchburg, Virginia. This has become my favorite triathlon of all-time because of its history, the warm spiritual climate, and the family friendly atmosphere. Let me explain.
For 10 years I worked with Dr. George E. Broman, Jr. in the operating room at Culpeper Hospital before he retired in 1997. George worked as an a general surgeon and I served him as an anesthesiologist. He was my favorite surgeon of all-time for numerous reasons including his integrity. George was a quiet, humble, service-oriented leader. He served as President of the Medical Society of Virginia for 2 years and as a state delegate in the Virginia General Assembly for 2 years. Our community named the new high school football stadium after George to honor him for his years of dedication as the team physician.
I had the privilege of honoring George at his retirement by sharing a custom PowerPoint summarizing his life. While preparing that over weeks with Nancy, his wife, I got to learn a lot about George and his family. It was at his retirement celebration that I first met George's 4 grown children and their spouses. Within 2-3 years of retiring, George and Nancy moved from Culpeper to Lynchburg to be near to their children and 11 grandchildren.
Then tragedy struck. In November 2002, Brittany Groover, George's oldest grandchild, died in an automobile accident at the age of 15. How did the Broman family respond? Rather than having a pity party, they united to form the Angel's Foundation [http://angelsrace.com] and launched the first Angel's Race Triathlon in April 2003.
The race in 2003 began with 100 participants. A majority of participants had "Brittany" written on their arm as they raced in honor of her. Now in its 6th year, this race has become an early season favorite for triathletes from across the state of Virginia and beyond. The event is both highly competitive and enjoyable for novice and first time athletes. It has filled to its capacity of 410 the past 3 years.
My scheduled didn't permit me to participate in the 2003 triathlon, but I made sure to do it in April 2004 to say thank you to the Broman family. That was my favorite triathlon of all-time. In 2005 my wife did the Angel's Race Triathlon. In 2006, Cathy Lee did it.
What's the special spiritual touch? Each year, on the Saturday evening before the race, athletes, volunteers, and spectators are invited to participate in a beautiful worship service at St. Andrew Presbyterian Church. Then on Sunday morning shortly before official race start, Tim Groover, Brittany's father, says a wonderful prayer thanking God, giving glory to Him, and blessing the athletes. Then Stephanie Broman, George's grandaughter, sings the Star Spangled banner.
What's the special family touch? George and Nancy Broman and all 4 of their children and families either volunteer in the triathlon or participate in it.
For me, it's a tremendous privilege to know and honor the Broman family. They represent what is good and great about America. They represent uncommon loving service to the community. As a family, they embody the Greatest Commandment, namely to love God and love people. And the athletes know and experience that. To see photos from yesterday's triathlon, visit today's Link of the Day.
Prayer Power
Heavenly Father, thank You for the special people You bring into our lives to encourage and inspire us. Thank You for George and Nancy Broman and the tremendous family and community legacy they are leaving. Thank You for the Angel's Foundation and the Angel's Race Triathlon. Inspire each of us to strive to make daily choices to leave our own godly legacies. Thank You Jesus. Amen.
Link of the Day
Photos from 2008 Angel's Race Triathlon
Blessings to strive to make daily choices to leave a godly legacy!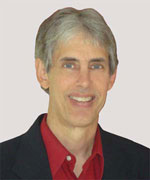 Joseph
Joseph Peck, M.D.
The Time Doctor
Empowering Dreams
Author, I Was Busy, Now I'm Not
www.empower2000.com
Connect – BE Blessed To Be A Blessing
LinkedIn: http://linkedin.com/in/thejournalguy
Facebook: http://facebook.com/thejournalguy
Twitter: http://twitter.com/thejournalguy

SHARE YOUR VICTORIES below!
It is easy, fun, and will inspire others.
There is tremendous power in a testimony. "And they overcame him (the devil) by the blood of the Lamb and by the word of their testimony." – Revelations 12:11
Caring/Sharing
Poem by Hugh Traulsen
If you dare to care, then share!
If you share, pay heed!!
God will reward every good deed!!!