"Three of the most important things you can do at this time of year are 1) chronicle the providences of God, 2) thank people who have invested in your life, and 3) forgive those who have wronged you." – Doug Phillips
I remember the days of old; I meditate on all Your works; I muse on the work of Your hands. (Psalm 143:5)
What will YOU choose to do to start your new year off on a great note?
Welcome to a brand new year! The keyword that Jesus gave me for 2009 during my two-way prayer time is MARGIN – margin financially and time-wise.
I typically relish the end of each year as a time to reflect on the previous year and to set new goals for the upcoming year. In the process of working on my new journaling e-book and also preparing for yesterday's devotional titled "Culpeper's Top Ten Spiritual Stories Of 2008," I had the opportunity to review many of the devotionals I have written over the past 2.5 years. That was such a blessing.
This past week was especially enjoyable for me from a family perspective because my parents had all their children and all but one of their grandchildren at their beautiful home in Massanutten VA for several days.
Yesterday I spent more than an hour hunting down an old but excellent blog post by Doug Phillips titled "How To End 2006" and adding that to my blog post titled "How to End The Year Strong."  Doug, founder of Vision Forum Ministries. is the brother of Brad Phillips, founder of the Persecution Project Foundation.
This morning, I went to Clairmont Manor to support my wife and take photos for the annual New Year's Day 5k run. While we had a small crowd, I think I knew everyone there. I have a photo at today's Link of the Day. To my delight, Fred Santinga came out. I don't think we had seen each other in more than a year. We ended up talking to each for several hours afterwards in the cold.

Photo from New Year's Day 5k run
To see more photos, click on the image
This afternoon, my wife watched three of Michelle Geesaman's children while Michelle went to buy a hybrid car in Northern Virginia. When Michelle got back. I asked to videotape her to share about her family traditions for ending each year and for praying at meal times. That 2 minute video is posted online at today's Link of the Day too. Michelle loves Jesus and is a homeschooling mother of five children. When she told me about her family traditions at the 5k run, I told her I wanted to videotape that.

Michelle Geesaman shares about important family traditions
Lots of improvements are on the way for Your Daily Blessing.
1) Next week, I'm changing from an email to blog format. This means instead of receiving emails from Constant Contact, you will receive email notifications from Aweber every time a new blog post appears on the YDB site. Be on the lookout for an email to opt into the new system. If you fail to do this, you won't receive the daily YDB messages.
2) Photos and videos are going to become a routine part of the YDB blogs.
3) I'll typically include more than one link for those who are interested in learning more or growing faster
Prayer Power
Heavenly Father, we thank You for the precious gift of another year of life. We praise You as the God of new beginnings. May 2009 be the best year of our lives as we seek Your Kingdom and righteousness first. Thank You for giving me the keyword "MARGIN" for 2009. I look forward to receiving that blessing. In Jesus' name, we pray. Amen and hallelujah!
Blessings of the Day
1) Photos from New Year's Day 5k run (see above)
2) Video about family traditions with Michelle Geesaman (see above)
3) How To End The Year Strong (fantastic message)
4) The Awe Factor Of God – YouTube video by Francis Chan
5) Just Stop and Think – YouTube video by Francis Chan
Blessings to experience a substantial increase in MARGIN in your life in 2009!

The Awe Factor Of God – Francis Chan


Just Stop and Think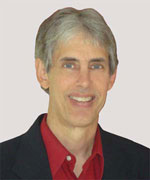 Joseph
Joseph Peck, M.D.
The Time Doctor
Empowering Dreams
Author, I Was Busy, Now I'm Not
www.empower2000.com
Connect – BE Blessed To Be A Blessing
LinkedIn: http://linkedin.com/in/thejournalguy
Facebook: http://facebook.com/thejournalguy
Twitter: http://twitter.com/thejournalguy

SHARE YOUR VICTORIES below!
It is easy, fun, and will inspire others.
There is tremendous power in a testimony. "And they overcame him (the devil) by the blood of the Lamb and by the word of their testimony." – Revelations 12:11
Caring/Sharing
Poem by Hugh Traulsen
If you dare to care, then share!
If you share, pay heed!!
God will reward every good deed!!!