Prayer changes the spiritual climate! – Ed Silvoso
When they saw the star, they rejoiced with exceedingly great joy. (Matthew 2:10)
Do you have a heart to see your city and your state transformed by Jesus?
What is a lead domino to make that happen?
In the process of preparing our family Christmas card and letter each year, I review all my digital photos from the past year and reflect back on what God has done. Based upon my reviews, Rick Heeren has had the greatest influence on me over the past 3 years. His book, The Elk River Story, has impacted me the most of the many books I have read. Rick is one of the most anointed people in the world to transform entire cities.
During our phone conversation on Dec 19, Rick agreed to offer a 40% discount through January 15 on the purchases of two of his books, The Elk River Story and Thank God It's Monday! We prayed in unity believing for 12 different people to buy one case of books by Friday Dec 28. On Dec 24, Rick emailed his list of 1,000+ supporters for City Miracles announcing the 40% discount. So far, two cases of books have been purchased online. We're waiting for 10 more.
Recently Rick has been highlighting exciting stories about how transformation is happening all over the state of North Carolina. Rick's email sent to his supporters on Dec 24 states, "One of the reasons that things are heating up in North Carolina is that strategic leaders purchased whole cases of our books and gave them away as gifts. The vision has been transmitted widely by generous people who want to see their cities and their state transformed. How about your city and your state? Today we are making a special effort to stimulate the transmission of the vision through these books."
C. Peter Wagner, Founder and Chancellor of the Wagner Leadership Institute, writes, "Let's all keep our eyes on Elk River, Minnesota. Rick Heeren's The Elk River Story is an exciting, revealing, faith-building account of how church and workplace leaders together can tap into God's power for social transformation."
Roger Mitchell, co-leader of Target Europe, writes, The Elk River Story is a contemporary narrative that had to be written and MUST BE READ! God wants to transform whole regions, nations, and event continents. But for this to happen, cities and towns have to be reached first. This is the great challenge and encouragement of The Elk River Story. Read, learn, and picture the transformation of your own hometown and nation.
If you have a heart to see your city or state transformed for Jesus and can afford to buy a case of Rick's books, I strongly encourage you to do so by Dec 28. Regardless, please join me in agreeing with Rick's prayer below.
Prayer Power
Dear Heavenly Father, thank you for the ways that these books have spread the vision for transforming cities, states and nations. We pray that this special offer will result in many more cities entering into the transformation process. We pray this prayer in the name of Jesus Christ. Amen.
Link of the Day
40% sale on case of The Elk River Story books
Blessings to sow seeds in faith to see your city and state transformed!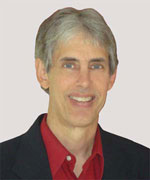 Joseph
Joseph Peck, M.D.
The Time Doctor
Empowering Dreams
Author, I Was Busy, Now I'm Not
www.empower2000.com
Connect – BE Blessed To Be A Blessing
LinkedIn: http://linkedin.com/in/thejournalguy
Facebook: http://facebook.com/thejournalguy
Twitter: http://twitter.com/thejournalguy

SHARE YOUR VICTORIES below!
It is easy, fun, and will inspire others.
There is tremendous power in a testimony. "And they overcame him (the devil) by the blood of the Lamb and by the word of their testimony." – Revelations 12:11
Caring/Sharing
Poem by Hugh Traulsen
If you dare to care, then share!
If you share, pay heed!!
God will reward every good deed!!!