A generation is at risk! Will you be there to help? Together we can save a generation.
Now the LORD came and stood and called as at other times, "Samuel! Samuel!" And Samuel answered, "Speak, for Your servant hears." (1 Samuel 3:10)
A CALL TO ARMS: This generation of teens is the largest (33 million) in America's history and current trends show that only 4% will be Bible believing Christians by the time they become adults. Compare this with 34% of adults today who are. We are on the verge of a catastrophe in America.
ATTACK ON A GENERATION: Today's teens are being attacked by popular culture like no other generation. Hollywood, the music industry, advertisers, and even the mainstream media are using their arsenal of tools to win the battle for our teens' hearts- and so far they are winning! In order to defeat our enemy, we must know how it thinks and understand the weapons it uses. It is critical that we realize how far-reaching the crisis is- and then we must work together to stop it.
TELEVISION: This generation views 16 to 17 hours of television each week and sees on average 14,000 sexual scenes and references each year. That's more than 38 references every day.
INTERNET: This generation spends three hours a day online and is the first to grow up with point-and-click pornography. Almost 90 percent of teens have viewed pornography online at one of the 300,000 adult websites, most while doing homework.
MUSIC: More than 25 percent of teen-targeted radio segments contain sexual content; 42 percent of the top selling CDs contain sexual content.
Will you answer the Battlecry for our youth?
Get involved. Attend a Battlecry Leadership Summit [http://battlecry.com/pages/leadershipsummit01.php] near you.
If we don't do it right now, it's game over, it's a different America.
Prayer Power
~~~~~~~~~~~~~~~~~~~~~~~~~~~~~~~~~~~~~~~~~~
Father God, the cry of this teen generation is too loud to ignore. We need Your help and we need it now. Bless Ron Luce and the entire BattleCry team. Help get the message out about the BattleCry Leadership Summits and put a burden on the hearts of pastors, youth leaders, teens, and concerned adults to attend one of these near them. LORD of the Harvest, we ask you to send lots of laborers into the harvest field to save our teens.
Father, thank You that Dewey McDonnell stepped out in faith to buy 40 tickets to send people from Culpeper Virginia to the BattleCry stadium event in Philadelphia in May 2006. Thank You that Dewey took an even greater step of faith to purchase 400 tickets for the BattleCry stadium event in Baltimore Maryland in May 2007. Thank You for the $6,000 You have already provided to pay Dewey back for these tickets. Please bless Dewey by providing the remaining $4,000 to pay for the rest of the tickets before the deadline of August 8. Thank You Jesus. Amen.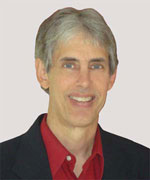 Joseph
Joseph Peck, M.D.
The Time Doctor
Empowering Dreams
Author, I Was Busy, Now I'm Not
www.empower2000.com
Connect – BE Blessed To Be A Blessing
LinkedIn: http://linkedin.com/in/thejournalguy
Facebook: http://facebook.com/thejournalguy
Twitter: http://twitter.com/thejournalguy

SHARE YOUR VICTORIES below!
It is easy, fun, and will inspire others.
There is tremendous power in a testimony. "And they overcame him (the devil) by the blood of the Lamb and by the word of their testimony." – Revelations 12:11
Caring/Sharing
Poem by Hugh Traulsen
If you dare to care, then share!
If you share, pay heed!!
God will reward every good deed!!!