She without arm, he without leg – ballet
History has demonstrated that the most notable winners usually encountered heartbreaking obstacles before they triumphed. They won because they refused to become discouraged by their defeats. – B. C. Forbes
But Jesus looked at them and said to them, "With men this is impossible, but with God all things are possible." (Matt. 19:26)
How do you react when you see people develop their ability to do what seems impossible?
Yesterday as I was sorting emails in the Inbox of MS Outlook, I came across Jack Stagman's email that he forwarded to his entire YTB (Your Travel Business) email list in response to Dr. Jerry's Graham's devotional titled "More Overcomers." Here is what Jack said:
"I read this story and watched a  moving youtube video and I thought about how easily we sometimes give up when adversity strikes. This couple in the video against all odds persevered, did not give up and came out champions. Will you become a YTB (Your Travel Business) champion during 2008 or will you quickly give up when challenges are at your doorstep. You may consider signing up for this daily email."
I then watched the YouTube video and it really inspired me. It reminded me of the greatness within each of us that will manifest when we pursue our God-given passions doing what He created us to do.
Visit today's Link of the Day to be inspired! This is one of the most magnificent and touching performances I have ever seen! It is living proof that a strong spirit can conquer any physical limitations!
Prayer Power
Heavenly Father, thank You for the many examples You give us of people overcoming adversity to manifest greatness, both in our current day and age as well as in the Bible. Thank You for Your promise to never leave nor forsake Your children. Bless those who read this message to be overcomers. Thank You Jesus. Amen.
Link of the Day
Ma Li and Zhai Xiaowei – magnificent ballet on YouTube
Blessings to be living proof that a strong spirit can overcome adversity!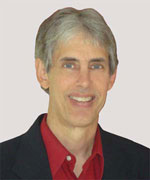 Joseph
Joseph Peck, M.D.
The Time Doctor
Empowering Dreams
Author, I Was Busy, Now I'm Not
www.empower2000.com
Connect – BE Blessed To Be A Blessing
LinkedIn: http://linkedin.com/in/thejournalguy
Facebook: http://facebook.com/thejournalguy
Twitter: http://twitter.com/thejournalguy

SHARE YOUR VICTORIES below!
It is easy, fun, and will inspire others.
There is tremendous power in a testimony. "And they overcame him (the devil) by the blood of the Lamb and by the word of their testimony." – Revelations 12:11
Caring/Sharing
Poem by Hugh Traulsen
If you dare to care, then share!
If you share, pay heed!!
God will reward every good deed!!!