"Success is making the most of every opportunity!" – Mark Batterson
Walk in wisdom toward those who are outside, redeeming the time. (Col 4:5, NKJV)
Walk in wisdom towards those without, redeeming opportunities. (Col 4:5, Darby's Translation)
Make the most of every opportunity. (Col 4:5, another translation)
What mode are you living in – survival mode or prayer mode?
Seeing and seizing opportunities is an underappreciated dimension of spiritual maturity. We are surrounded by God-ordained opportunities – opportunities to love, opportunities to laugh, opportunities to give, opportunities to learn, opportunities to serve, opportunities to give. Seeing and seizing those opportunities is at the heart of what it means to follow Christ and be filled with the Spirit.
Now here's the catch. The old aphorism is wrong. Opportunity doesn't knock. The giant Egyptian that Benaiah did battle with didn't knock on the door. He knocked down the door. And the lion didn't roll over and play dead. Opportunity roars! When opportunity comes our way, it's often very scary.
Most of us want our opportunities gift wrapped. We want our lions stuffed or caged or cooked medium well and served on a silver platter. But opportunities typically present themselves at the most inopportune time in the most inopportune place. Opportunities often come disguised as big, hairy, audacious problems, but lion chasers don't see problems. They see 500 pound opportunities!
Problems are opportunities in disguise! God is in the business of making sure we meet the right people at the right time. He's also in the business of strategically positioning us in the right place at the right time. But here is the catch: the right place often seems like the wrong place and the right time often seems like the wrong time. Esther is a classic example.
One translation of Colossians 4:5 says, "Make the most of every opportunity." How do we do that? I think the answer is found in verse 2. Devote yourselves to prayer being watchful and thankful.
There are 2 ways to live your life – survival mode and prayer mode. Survival mode is reactive. Prayer mode is proactive. Your spiritual antenna is up and your radar is on. Prayer puts you in a proactive posture. In fact, the Aramaic word for prayer, slotha, means to set a trap. In other words, prayer helps us catch the opportunities that cross our paths. People who live in prayer mode see opportunities that other people don't even notice! People who don't live in prayer mode are opportunity blind.
When you pray providences happen! Prayer is not just an end in itself. It is a means to an end, and the end goal is seeing and seizing opportunities!
When we pray for someone or something, it creates a category in our reticular activating system. Prayer is important for the same reason goals are important. We need to create categories so we will notice anything and everything that helps us achieve those goals or answer those prayers!
If you want to see and seize God-ordained opportunities, you've got to live in prayer mode. You've got to lay your requests before the Lord. One way to share your faith is to wear your faith!
The Greatest Opportunity: Spiritual maturity is all about seeing and seizing opportunities. And that is how our spiritual journey begins. It begins by seizing the greatest opportunity we'll ever be offered—the opportunity to spend eternity with God. John 1:12 says, "To as many as have received him, to them he gave the power to become the children of God." All we have to do to seize the opportunity is to receive Christ. In a sense, we agree to terms. What a deal. The way we receive Christ is by accepting the offer that is on the table. We simply put our faith in who Christ is and what Christ has done.
Prayer Power
Heavenly Father, we praise You as the God of opportunities. Every day a miracle comes to each of us and every day a miracle passes by. Bless and guide each of us to live in prayer mode to notice and seize the opportunities you place before us. Thank You Jesus. Amen and hallelujah!
Link of the Day
Chase the Lion: Seizing Opportunities – Flash video by Mark Batterson
Blessings to seize God-ordained opportunities!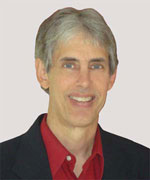 Joseph
Joseph Peck, M.D.
The Time Doctor
Empowering Dreams
Author, I Was Busy, Now I'm Not
www.empower2000.com
Connect – BE Blessed To Be A Blessing
LinkedIn: http://linkedin.com/in/thejournalguy
Facebook: http://facebook.com/thejournalguy
Twitter: http://twitter.com/thejournalguy

SHARE YOUR VICTORIES below!
It is easy, fun, and will inspire others.
There is tremendous power in a testimony. "And they overcame him (the devil) by the blood of the Lamb and by the word of their testimony." – Revelations 12:11
Caring/Sharing
Poem by Hugh Traulsen
If you dare to care, then share!
If you share, pay heed!!
God will reward every good deed!!!