Secrets To Achieve A 30-60-100 Fold Increase In 12 Months
Title: Secrets To Achieve A 30-60-100 Fold Increase In 12 Months
Series: Experiencing God in Extraordinary Ways For Extraordinary Fruit
Facilitator: Holy Spirit
Panelists: Randy Peck, M.D., Lynne Lee (U.K., pre-recorded), Jerry Graham, Ph.D., Bertha Hinson, Renato Amato (Italy), Nancy Slocum, Judi Reid
Date: Tuesday February 2, 2010
Time: 8 pm EST, 5 pm PST
Cost: Free webinar
CLICK HERE to register for this life-changing webinar.
In His parable about sowing and reaping and the four different types of soil, Jesus said "But he who received seed on the good ground is he who hears the word and understands it, who indeed bears fruit and produces: some a hundredfold, some sixty, some thirty." (Matthew 13:23)
So our question to you is it really possible for YOU to see a 30, 60, or even 100 fold increase in impact and profits in your business or ministry in just 12 months. We believe it is. And God is assembling a 30-60-100-Fold Mastermind team to accomplish this for His children who are willing to listen, receive, and obey.
This is much more than about earning more income. It's about "Experiencing God in Extraordinary Ways For Extraordinary Fruit"
It's been said that the size of the question determines the size of the answer, so let us ask you 3 life-changing, world changing questions.
1) How can YOU best LEVERAGE YOUR TIME to do what you already do well?
2) How can you best communicate with 10's, 100's or even 1000's of people at a time instead of just one or a few? In other words, transition from from one-to-few to one-to-many communication
3) How can you multiply what you do to potentially see a 30, 60, or 100 fold increase in just 12 months?
Write down your answers. Go ahead.
Having trouble, of course you are because most people have never given any thought to these profound questions.
But I have and over the course of the past 7 years, the Holy Spirit, who guides us into all truth, has revealed His answers to me.
Are you ready for them? Then sign up for today's webinar. The gates of heaven are open. Be ready to receive.
CLICK HERE to register for this life-changing webinar.
"By this My Father is glorified, that you bear much fruit;" (John 15:8a)
Blessings to learn to achieve a 30-60-100 fold increase!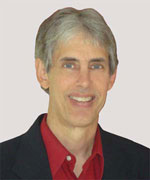 Joseph
Joseph Peck, M.D.
The Time Doctor
Empowering Dreams
Author, I Was Busy, Now I'm Not
www.empower2000.com
Connect – BE Blessed To Be A Blessing
LinkedIn: http://linkedin.com/in/thejournalguy
Facebook: http://facebook.com/thejournalguy
Twitter: http://twitter.com/thejournalguy

SHARE YOUR VICTORIES below!
It is easy, fun, and will inspire others.
There is tremendous power in a testimony. "And they overcame him (the devil) by the blood of the Lamb and by the word of their testimony." – Revelations 12:11
Caring/Sharing
Poem by Hugh Traulsen
If you dare to care, then share!
If you share, pay heed!!
God will reward every good deed!!!