Sanctity of Human Life Week
If you're pregnant, it's a baby!
"The thief does not come except to steal, and to kill, and to destroy. I have come that they may have life, and that they may have it more abundantly." (John 10:10)
What can you do to preserve the sanctity of human life in America?
Yesterday we learned that sickness is often the result of sinful choices. Clearly, sexual promiscuity is against God's will. It may lead to unwanted pregnancies, which in turn frequently lead to abortions. These often lead to long-term emotional illnesses.
"Many women choose abortion out of fear or a perceived lack of support, and the abortion industry is capitalizing on a woman's vulnerability by selling her an abortion at the most challenging time in her life," says Kim Conroy, Sanctity of Human Life Director for Focus on the Family. "Justice, mercy and compassion must be at the forefront of the conversation if we truly desire to extend healing to the women in our churches affected by abortion—both those who've already experienced it and those who are right now contemplating it."
Sunday January 21, 2007 begins Sanctity of Human Life Week. This marks the 33rd anniversary of Roe v. Wade (1973), a landmark judicial opinion regarding abortion in the United States. The decision by the U.S. Supreme Court overturned all state and federal laws outlawing or restricting abortion that were inconsistent with its holdings. It is one of the most controversial and politically significant cases in U.S. Supreme Court history. The central holding of Roe v. Wade was that abortions are permissible for any reason a woman chooses, up until the "point at which the fetus becomes 'viable.
Sanctity means 'the quality of being sacred or holy.' Christians often talk of human life as being sacred. They refer to the sanctity of life when considering issues such as abortion, euthanasia, embryo research, the care of disabled or the elderly. They believe there is something special or holy about human life. Every human, Christians believe, is special to God.
Prayer Power
Father, human life is sacred to You, the Creator of all life. Forgive us in this nation for all the sexual immorality and the resulting deaths of millions of babies. Bless Your children to reach out in practical ways to manifest Your love, hope, and life to fearful ladies with unwanted pregnancies. Thank You Jesus. Amen.
Link of the Day
Issues: The Sanctity of Life [http://www.request.org.uk/issues/topics/sanctity/sanctity01.htm]
Blessing to see America turn back toward God!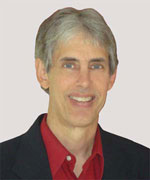 Joseph
Joseph Peck, M.D.
The Time Doctor
Empowering Dreams
Author, I Was Busy, Now I'm Not
www.empower2000.com
Connect – BE Blessed To Be A Blessing
LinkedIn: http://linkedin.com/in/thejournalguy
Facebook: http://facebook.com/thejournalguy
Twitter: http://twitter.com/thejournalguy

SHARE YOUR VICTORIES below!
It is easy, fun, and will inspire others.
There is tremendous power in a testimony. "And they overcame him (the devil) by the blood of the Lamb and by the word of their testimony." – Revelations 12:11
Caring/Sharing
Poem by Hugh Traulsen
If you dare to care, then share!
If you share, pay heed!!
God will reward every good deed!!!