Safety In A Multitude Of Counselors
"I should never assume that my journaling gives me the complete revelation of God on an issue." – Mark Virkler
Where there is no counsel, the people fall; But in the multitude of counselors there is safety. (Proverbs 11:14)
What counselors do you have in your life?
In what areas of your life are you in need of a counselor?
Thank you to the 3 people who took the time to write comments on "Your Daily Blessing" blog in response to my devotional on Feb 19 titled "What Does Obedience To God Look Like?"
Those excellent comments led me to reflect more about obedience. Deuteronomy 28 is one of my favorite chapters explaining the blessings of obedience and the curses of disobedience. Even though God is merciful, there are consequences to our choices, both good and bad. As a culture in America, we are experiencing some of the devastating effects of choosing to go our own ways instead of God's.
Fortunately, you and I have the freedom to make many choices each day that honor God. I personally take great delight in obeying the voice of my heavenly Father as the Holy Spirit guides me in my daily walk with Him. I do this out of love and gratitude rather than fear of being punished.
Yesterday, I sent a follow up email to Mark Virkler, the leader in the world at teaching how to hear God's voice. I was surprised and delighted to see Mark reply within hours. Mark's email and questions led me to read about 50 more pages of his book "How To Hear God's Voice" this morning. This passage by Mark especially jumped out at me.
"Journaling Does Not Replace My Need for the Body of Christ
When I journal and ask God questions, I normally am only open to receiving answers within the very limited perspective through which I am viewing God's provision and responses. Any additional insights God desires to give me that are outside my particular outlook are easily missed (not that God is unable to give me them, but I may not hear or understand them.) By receiving input from several counselors there is safety. (Proverbs 11:14). I should never assume that my journaling gives me the complete revelation of God on an issue.
The failure to do this is one of the most limiting things I see in people's lives. Too many people live too much as an island, rather than seeking other's input on an ongoing basis."
Prayer Power
Heavenly Father, thank you for Mark Virkler's outstanding book "How To Hear God's Voice." Thank You for the counselors you have in my life to offer perspectives I am blind to. Bring into my life other counselors that I need. May you keep my heart teachable throughout my life. Thank You Jesus. Amen.
Blessing of the Day
Why Did Jesus Fold the Napkin?
Blessings to make your major decisions in a multitude of counselors!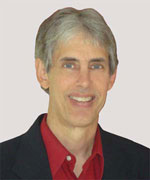 Joseph
Joseph Peck, M.D.
The Time Doctor
Empowering Dreams
Author, I Was Busy, Now I'm Not
www.empower2000.com
Connect – BE Blessed To Be A Blessing
LinkedIn: http://linkedin.com/in/thejournalguy
Facebook: http://facebook.com/thejournalguy
Twitter: http://twitter.com/thejournalguy

SHARE YOUR VICTORIES below!
It is easy, fun, and will inspire others.
There is tremendous power in a testimony. "And they overcame him (the devil) by the blood of the Lamb and by the word of their testimony." – Revelations 12:11
Caring/Sharing
Poem by Hugh Traulsen
If you dare to care, then share!
If you share, pay heed!!
God will reward every good deed!!!