Roller Coaster: Riding The Big Dipper
"Life isn't measured by the number of breaths we take, but by the moments that take our breath away." — Anonymous
And He said to them, "Go into all the world and preach the gospel to every creature. (Mark 16:15)
If you were certain your life as you know it would end in a few weeks, what would be your biggest regret? Why?
Today is Day 2 in the 30 days series titled "One Month To Live" and based on Kerry and Chris Shook's recently released book by that same title. "One Month To Live empowers you to focus on being who God created you to be – passionate, fully alive, living without regrets."
In Chapter 2 of their book, Kerry and Chris talk about their thrilling rides on an old-time roller coaster called "The Big Dipper." Unlike today's modern-day roller coasters, this one was in poor repair and riders were concerned that someday one of the cars or seats might jump the track. Still, they took the risk because the rides were so much fun.
Do you see your life more as a safe ride or a trip on the Big Dipper? What areas of your life are safer than others? For example, maybe you take huge risks to advance in your career, but you overly protect your heart and risk little in relationships.
Many people suffer from "Someday Syndrome." Their favorite day of the week is "Someday." Someday. One day. When. If. Then it's over. This is your life, right here, right now. Someday is right now. Tomorrow never comes. It's always today. What step of courage is God leading you to take today?
I'm passionate about every day I live and thankful for that. It's a gift from God to wake up each morning excited about what the new day will bring. Yesterday I went to my first Culpeper School Board meeting in more than a decade at the suggestion of my wife because the new school superintendent was being formally introduced to our community. The meeting was quite good and because of my obedience, God blessed me with some extraordinary connections after the meeting.
This morning I went to the Culpeper Ministerial Association meeting. On a scale of 1-10, that was a 100. God is moving big-time in our community, as well as around the world. I have never seen such passion for Jesus in leaders in our community than at the present. During this meeting, God opened the door to launch the Experiencing God Through Journaling webinars in Spanish. Wow!
Prayer Power
Heavenly Father, thank you the courage to follow you on Your roller coaster of life. Bless those who read this message with greater courage to take risks and trust You as You guide them on their own roller coasters of life. May their lives inspire others greatly. Thank You Jesus. Amen and Hallelujah!
Blessing of the Day
1) "Coaching You To Your Destiny" 6-week course for only $47. This course will close for good after 15 people register and 10 spots are already taken. I've been calling this "the bargain of the decade." In an email yesterday, Lynne lee referred to it as the "offer of the century."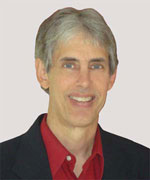 Joseph
Joseph Peck, M.D.
The Time Doctor
Empowering Dreams
Author, I Was Busy, Now I'm Not
www.empower2000.com
Connect – BE Blessed To Be A Blessing
LinkedIn: http://linkedin.com/in/thejournalguy
Facebook: http://facebook.com/thejournalguy
Twitter: http://twitter.com/thejournalguy

SHARE YOUR VICTORIES below!
It is easy, fun, and will inspire others.
There is tremendous power in a testimony. "And they overcame him (the devil) by the blood of the Lamb and by the word of their testimony." – Revelations 12:11
Caring/Sharing
Poem by Hugh Traulsen
If you dare to care, then share!
If you share, pay heed!!
God will reward every good deed!!!