Rick Heeren is Coming Back
We need to pray for humility and unity!
Though we walk in the flesh, we do not war according to the flesh. For the weapons of our warfare are not carnal but mighty in God for pulling down strongholds, casting down arguments and every high thing that exalts itself against the knowledge of God, bringing every thought into captivity to the obedience of Christ. (2 Corinthians 10:3-5)
What is prayer evangelism?
How is that impacting cities and nations around the globe?
In March of 2005, my life changed forever when I met Rick Heeren over the phone. I knew God had called me to be a great salesman for the Word of God and to be a catalyst to transform the state of Virginia, but I didn't know how.
When Rick and his wife, Rachel, first came to Culpeper Virginia in June 2005, Rick said his goal was to establish a beachhead for prayer evangelism. God used him to do that. Following his first visit to Culpeper, the Culpeper Star Exponent newspaper headline read "Business forecast: A new spiritual climate." How prophetic. Within two weeks, Pray Culpeper was birthed and a committed group of marketplace and pulpit ministers began meeting weekly to pray for our community.
Rick came back to Culpeper two more times, in August 2005 and February 2006. Now Rick is returning again on June 20-21. He has a tremendous anointing to transform businesses and communities. Rick recently told me he is committed to the transformation of Culpeper. Many cities in America and other nations are vying for his attention.
Rick Heeren will be speaking from 6:30-8:30 PM on Wed June 20 in the large meeting room of the Culpeper Library. This meeting is open to the public. Rick will also be leading a more casual meeting in the conference room of the Culpeper Library from Noon-1:30 PM on June 20 and 21. If you live within a two hour drive of Culpeper, I strongly encourage you to come to catch the vision for city and nation transformation.
What is some of the fruit from the weekly Pray Culpeper prayer gatherings? 1) God connected several Culpeper residents directly with the Harvest Evangelism leadership team and the International Transformation Network (ITN). 2) Culpeper participated in the Global Day of Prayer in 2006 and 2007. 3) The Culpeper News began publishing a free weekly prayer focus article about a different community leader each week. 4) Two local public schools were prayer-walked by 60-70 people. 5) God multiplied the number of tickets to Battle Cry from 40 in 2006 to 800 in 2007.
Prayer Power
Heavenly Father, thank you for Rick Heeren and Jack Serra, two leaders from Harvest Evangelism who have made a big difference in Culpeper. Thank you that Rick is coming back to Culpeper on June 20-21. Bless him, Culpeper, and Virginia as a result of this visit. Holy Spirit, invite pastors and marketplace people to meet this mighty man of God. To God be all the glory! Amen.
Link of the Day
Visit Rick Heeren's website [www.rickheeren.org]
Blessings to catch the vision for city and nation transformation!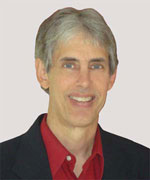 Joseph
Joseph Peck, M.D.
The Time Doctor
Empowering Dreams
Author, I Was Busy, Now I'm Not
www.empower2000.com
Connect – BE Blessed To Be A Blessing
LinkedIn: http://linkedin.com/in/thejournalguy
Facebook: http://facebook.com/thejournalguy
Twitter: http://twitter.com/thejournalguy

SHARE YOUR VICTORIES below!
It is easy, fun, and will inspire others.
There is tremendous power in a testimony. "And they overcame him (the devil) by the blood of the Lamb and by the word of their testimony." – Revelations 12:11
Caring/Sharing
Poem by Hugh Traulsen
If you dare to care, then share!
If you share, pay heed!!
God will reward every good deed!!!