Rescued From Death, Time And Time Again
"The Persecution Project Foundation was founded for the express purpose of collecting and disseminating information about the worldwide incidence of Christian persecution, with particular focus on Africa."
"God is our refuge and strength, a very present help in trouble. Therefore we will not fear, even though the earth be removed, and though the mountains be carried into the midst of the sea." (Psalm 46:1,2)
What will you do to help this 4 year old desperate girl?
On Friday December 19, Ed Lyons called to ask me for Rick Heeren's contact info to pass on to a supporter of the Persecution Project Foundation (PPF). When I asked Ed for an update on his life, I learned that he recently returned from a mission trip to Sudan.
Ed then went on to share a story of a 4 year old, 15 pound girl (baby Abuk) in Darfur, Sudan that he helped snatch from death. According to Ed, God must have a big plan for this girl because she has been "rescued from death, time and time again." After hearing Ed's story, I was so touched I asked Ed to repeat it so I could record it and then share it with others.
The 9 minute audio file with Ed's story can be found online at today's Link of the Day. While visiting the PPF website this morning, I came across an excellent YouTube video with an interview of Brad Phillips (Founder of the PPF) by Howard Phillips, Brad's father and Chairman of The Conservative Caucus since 1974. I have put that at today's Link of the Day as well.
While none of us can change the world by ourselves, together we can make a difference in this one girl's life in Sudan. Therefore, I'm rallying my troops to ask for your support in making a Christmas donation to the PPF. To do so, follow these 3 simple steps:
1) Visit http://persecutionproject.org
2) Click on "Contribute to the Persecuted Church"
3) Enter your billing info. Choose "Darfur" under "Which of our funds should we apply your contribution to?"
Prayer Power
Heavenly Father, thank for the Persecution Project Foundation and the big difference that organization is making in lives of tens of thousands of displaced refugees in Sudan. Thank You for sending Ed Lyons to rescue baby Abuk, the tiny 4 year old girl. Continue to bless and protect Abuk. May you stir the hearts of my followers to rally behind this girl and the PPF. In Jesus name, I pray. Amen.
Link of the Day
Audio story by Ed Lyons (9 min) + YouTube video interview of Brad Phillips
Please Turn on Javascript
Blessings to acquire God's heart for the persecuted church!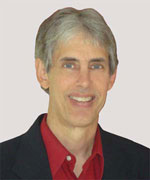 Joseph
Joseph Peck, M.D.
The Time Doctor
Empowering Dreams
Author, I Was Busy, Now I'm Not
www.empower2000.com
Connect – BE Blessed To Be A Blessing
LinkedIn: http://linkedin.com/in/thejournalguy
Facebook: http://facebook.com/thejournalguy
Twitter: http://twitter.com/thejournalguy

SHARE YOUR VICTORIES below!
It is easy, fun, and will inspire others.
There is tremendous power in a testimony. "And they overcame him (the devil) by the blood of the Lamb and by the word of their testimony." – Revelations 12:11
Caring/Sharing
Poem by Hugh Traulsen
If you dare to care, then share!
If you share, pay heed!!
God will reward every good deed!!!