Reflections on Battle Cry 2007
Beware of paying attention or going back to what you once were, when God wants you to be something that you never have been. – Oswald Chambers
Arise, shine; For your light has come! And the glory of the LORD is risen upon you. (Isaiah 60:1)
How will you multiply this message through the web to bless Teen Mania?
On May 11-12, 2007, the same weekend America's 400th Anniversary celebration was taking place in Jamestown Virginia, Battle Cry 2007 took place at the Nissan Pavilion in northern Virginia. About 15,000-20,000 youth and youth leaders showed up for this amazing event sponsored by Teen Mania Ministries [www.teenmania.com]. Ron Luce, the Founder and President of Teen Mania, challenged the youth of our nation to "Rise Up" and let their voices be heard to reclaim America for God. The fact that Battle Cry took place in northern Virginia is very significant because that area has been a spiritual stronghold of the enemy in Virginia. Be sure to visit today's Link of the Day to see photos from Battle Cry 2007.
As I reflect back on what happened this past weekend at Battle Cry 2007, I'm in awe of how God has blessed the united prayers of our Pray Culpeper team. Not only did God multiply the number of Battle Cry tickets that Dewey McDonnell purchased from 40 to 400 to 800, but He then united the hearts of many of our local youth leaders to bring their youth to Battle Cry 2007, and He moved this event from Baltimore to Virginia, making it easier and cheaper for our local youth to attend.
God also gave Dewey the opportunity to display our nine-foot wide Pray Culpeper banner at the Nissan Pavilion and to get on stage with Ron Luce to share the 40-400-800 miracle in front of thousands of people live and to millions more through TV and the Internet.
In all honesty, I didn't feel like driving from Culpeper to Northern Virginia on May 12 to attend the Battle Cry 2007 event. The main reason I went was to support and encourage Dewey. But God really touched my heart to bless and empower the youth around the world through what I experienced.
Because of my close relationship with Dewey through Pray Culpeper, he gave me a special credentials pass that allowed me to move about anywhere freely at Battle Cry 2007. Even though I'm not a youth leader, Dewey invited me to participate in the meeting led by Ron Luce and John Haas to equip the 800 or so youth leaders in attendance at Battle Cry 2007 to be more effective in their ministry. God blessed me with a seat at the very front. While John was teaching about the importance of a leader functioning both as a captain and a coach, I learned he is  in charge of all the Teen Mania events that take place across America. After the meeting, the Holy Spirit prompted me to speak briefly to John and give him the Harvest Evangelism DVD with Transformation Hawaii on it.
Around 7:00 PM while I was sitting with Dewey, a 16 year old stranger from Maine came and sat next to me. He introduced himself and began sharing his testimony about how Teen Mania radically altered his life. I learned that his mother committed suicide when he was just 12. His father had been a busy businessman. When his mother died, this boy had two younger siblings, including a 2 year old sister. After the death of his mother, this boy felt hopeless and began cutting himself. Then God brought him to his first Teen Mania event at the age of 13 and he was saved. Since then he has been on five mission trips with Teen Mania Global Expeditions [www.globalexpeditions.com] to foreign countries. On one trip to China, God sat this teenager next to the Vice President of China, allowing him to share about the impact Jesus has had on his life.  This was the most mature 16 year old I have ever met in my life. And because of Teen Mania he was red hot for Jesus.
Around 7:30 PM, Dewey and I went backstage to wait for Ron Luce to call Dewey forward to share the Pray Culpeper miracle. While we were waiting, John Haas came up to us and began talking. This gave me the opportunity to share with John how the voice of the LORD told me in 2006 that a spiritual tsunami was coming to Virginia in 2007 unlike the world had ever seen before. When I explained to John that God brought Battle Cry to Virginia to bless our state on the same weekend as America's 400th Anniversary celebration in Jamestown, he was amazed.
Prayer Power
Most graciously, heavenly Father, thank You for bringing Battle Cry to Virginia on the same weekend that America celebrated the 400th Anniversary of Jamestown, the birthplace of our nation. Thank You for using Teen Mania to ignite a spiritual bon fire in Virginia. Thank You that Teen Mania has helped hundreds of thousands of teens across America acquire the fire for Jesus. Thank You for Ron Luce, John Haas, and the rest of the Teen Mania team. Bless their families. Thank You for all the people You brought to Battle Cry 2007, including several hundred form Culpeper. Water the seeds that were planted with Your miracle grow so we may experience the spiritual tsunami You spoke of in this pivotal 2007 year. Bless Teen Mania by using Your supernatural highway of communication to send this message around the planet. Thank You Jesus, our LORD and King! Thank You for being our all-in-all. Amen and Hallelujah!
Link of the Day
Photos from Battle Cry 2007 [www.yourdailyblessing.com/content.cfm?id=2308]
Blessings to see the youth of our nation arise and shine for the light has come!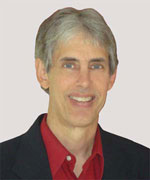 Joseph
Joseph Peck, M.D.
The Time Doctor
Empowering Dreams
Author, I Was Busy, Now I'm Not
www.empower2000.com
Connect – BE Blessed To Be A Blessing
LinkedIn: http://linkedin.com/in/thejournalguy
Facebook: http://facebook.com/thejournalguy
Twitter: http://twitter.com/thejournalguy

SHARE YOUR VICTORIES below!
It is easy, fun, and will inspire others.
There is tremendous power in a testimony. "And they overcame him (the devil) by the blood of the Lamb and by the word of their testimony." – Revelations 12:11
Caring/Sharing
Poem by Hugh Traulsen
If you dare to care, then share!
If you share, pay heed!!
God will reward every good deed!!!