Reflecting on the Past Year (2009) and Preparing for the New One
For many years my wife and I have used the last day of the year for a spiritual exercise that has been a guiding light for our lives, and each year we like to repeat this as sort of a ritual, whether we are alone or with friends on New Year's Eve! – Renato Amato
"And no one puts new wine into old wineskins; or else the new wine bursts the wineskins, the wine is spilled, and the wineskins are ruined. But new wine must be put into new wineskins." (Mark 2:22)
Seven years from now, what will you have to show for what you're doing right now? – Seth Godin
Wow! What a year. So much different than Julia and I anticipated. In some areas, we accomplished much more than expected, while in other areas we fell far short of our goals. I expect that's probably true of you too. It's great to know that man makes his plans but God directs his steps. (Proverbs 16:9)
December is typically my favorite month of the year for a variety of reasons. First of all, I love the Christmas season with love, joy, and peace abounding. December is also a great time to reflect on the previous year and to begin planning for the new year.
This morning, I read Renato Amato's blog post titled "REF: New Year's Eve Ceremony." This may be my favorite year-end message ever. Getting connected to Renato and Patrizia and helping them establish a powerful online presence was certainly one of my highlights for the year.
In his year-end devotional, Renato talks about reflecting on 3 areas of our life at year-end, namely 1) our work, 2) our relationships with family and friends, and 3) our personal life, including our physical, mental, and spiritual well-being. So, that's the approach we'll take here in sharing.
1) OUR WORK (MINISTRY)
Julia and I are both thankful that her coffee business, World Bean Roasthers, is growing steadily. The WBR slogan – "building relationships one beat at a time" – fits Julia perfectly since she is all about relationships and is a bright light nearly everywhere she goes. WBR now has several hundred Facebook fans.
Julia has been teaching about 4 kickboxing classes each week at Gold's Gym. Once again, she has built up a Facebook following for that.
Since my life purpose is to be a great salesman for the Word of God and my assignment is to power network God's army, that's how I measure my success in ministry. This year, the LORD blessed Jerry Graham and me to publish two books and launch three new online courses.
In early 2009, Jerry Graham and I co-hosted our first 12-week "Experiencing God Through Journaling" webinar series. We saw lots of fruit from that, including personal and strong connections to Lynne Lee (U.K.) and Renato and Patrizia Amato (Italy). They are my favorite new contacts of 2009. See "#WFJ: The Spiritual Triangle Between Virginia, the U.K. And Italy."
On March 3, 2009, I officially published and marketed my very first e-book, UNCOMMON Journaling For Breakthroughs. Every week, about 5-10 new people from around the globe download the Introduction to that book. That should increase considerably after a press release in early January.
During February and March, Jerry and Sharon Graham and I recorded 7 Wellness webinars, had those transcribed, and published another e-book called "UNCOMMON Wellness Coaching." Then starting in June, the three of us coached seven people through our inaugural, 7-week online "UNCOMMON Wellness Coaching" course.
In the second half of 2009, Jerry Graham and I taught and coached a total of 18 people through two 8-week ProsperNow777 (Web 2.0) courses. We are seeing lots of lives touched by those who are blogging consistently (at least 3 days per week). For example, in December 2009, Renato Amato had 18,064 page views to his blog (www.renatoamato.com), Nancy Slocum had 13,599 (www.nancy777.com), and Bertha Hinson had 10, 158 (HisGateway.com). Our next 8-week PN777 course (limited to 12 people) begins Tues Jan 12. If interested, please see www.prospernow777.com/ministry/yes
Jerry and I are very thankful to now understand how to help people establish a powerful online presence to share their stories, products, and services with the world. During a webinar I hosted in October 2008, Denise Wakeman with the Blog Squad said, "If you don't have time to blog at least 2-3 days per week, you don't have time for your business (ministry)!" After blogging consistently for more than a year, I agree with her.
In the latter third of this year, I focused more on posting to my Journaling blog than to Your Daily Blessing. All my main blogs are showing steady growth . For example, the number of Page Views in December was 17,758 for Journal777.com, 14,967 for Yourdailyblessing.com, and 14,358 for Webinars777.com. Combined, those 3 blogs alone result in about 1,500 page views per day and about 348 visitors per day. That's amazing – better than most churches. There truly is a new way of doing business (and ministry) and it's Web 2.0.
In June and November, two people sowed $14,400 (12 x $1,200) miracle seeds into Empower 2000 (my company) and God's billion soul vision. Thank you. You know who you are. One of those seeds helped Team Destiny get the ProsperNow777 course off the ground. So far, 3 of 12 UNCOMMON $14,400 miracle seeds that will be allowed to be sown have been sown. To learn more, see "#WFJ: The $14,4000 Miracles"
On Dec 1, Jerry and I launched a brand new 4-week online course called "UNCOMMON Stewardship: How To Steward Your Time, Talent, Treasure, and Temple Through Journaling." This course may turn out to be my favorite ever. Our next course starts Jan 11 and is limited to 12 people. If interested, please see www.steward777.com.
On December 5, Team Destiny launched the "Words From Jesus" global movement, a God-sized vision to teach people around the world how to hear God's voice.
2) OUR RELATIONSHIPS with family and friends
In May, our son Robbie graduated with distinction from the School of Engineering at the University of Virginia. He began working full-time for Accenture about one month later. We're so thankful that both of our children have good jobs during these challenging economic times.
Julia and I were blessed to be able to go on three wonderful vacations together. We went on our first-ever trip to Arizona and the Grand Canyon in June with the Webb, Smith, and Pittman families. In late September, we went to Utah for Julia to compete in the Xterra National Triathlon Championship. In late October, we went to Maui Hawaii for Julia to compete in the Xterra National Triathlon Championship. This was my first trip ever to Hawaii. Two friends from Culpeper joined us.
Julia and I had numerous occasions to visit both sides of the family during 2009. It's so nice have our closest family members within a 60-80 minute drive.
I participated in the weekly Marching Through Culpeper prayer calls for much of 2009. The group of us who participate regularly in those calls have grown quite close.
For most of the year, I also participated in a biweekly Coaches Mastermind Group. In the latter part of 2009, our group grew to as many as 7 certified life coaches. That's good company to be in.
On Christmas Eve, Julia and I officially adopted a new baby girl – a chocolate lab (puppy) given as a gift from Caren and Robbie (our two grown children).
3) OUR PERSONAL LIVES – physical, mental, and spiritual well-being
Physically, Julia seems to be in better shape than for at least the past several years. And that's saying a lot – because she's always been in good shape. I'm doing OK, exercising 2-3 days per week on average. However, in 2010 I plan to be more consistent in this area by saying "no" to more projects and tasks that require my time and "yes" to opportunities to delegate. Julia and I are both eating healthier, thanks to the Wellness coaching received from Sharon Graham.
Mentally, Julia and I both remain in grow mode. Julia seems to glean more from talking to people and Internet sites, whereas I also read about 50-100 new books each year.
Spiritually, both of us grew a lot. I continue to read and/or listen to the Bible nearly every day as well as to journal several hours daily. It seems God has never stopped answering my prayer for more humility that I first prayed in 2005. Julia and I both still attend Soul Purpose Church, although the 25-30 minute drive each way makes it difficult to participate in many of the activities that take place during the week in Bealeton.
Prayer Power
Most gracious and merciful heavenly Father, thank You for the precious gift of another year of life. Thank You for all the family and friends who have sown into our lives and for the opportunity to sow into many people's lives ourselves. Thank You for this opportunity to reflect on some of the most important things that happened in 2009. May Your holy Word be a lamp unto our feet in 2010 to keep us on Your straight and narrow. We commit this new year and decade to You and ask You to be LORD of who we are, what we do, and what we accomplish. We pray for a special blessing on all those who have lost their jobs and/or their homes. In Jesus name, we pray. Amen and Hallelujah!
Blessings to start the new year and decade seeking the Kingdom of God and His righteousness first every day!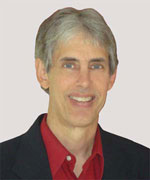 Joseph
Joseph Peck, M.D.
The Time Doctor
Empowering Dreams
Author, I Was Busy, Now I'm Not
www.empower2000.com
Connect – BE Blessed To Be A Blessing
LinkedIn: http://linkedin.com/in/thejournalguy
Facebook: http://facebook.com/thejournalguy
Twitter: http://twitter.com/thejournalguy

SHARE YOUR VICTORIES below!
It is easy, fun, and will inspire others.
There is tremendous power in a testimony. "And they overcame him (the devil) by the blood of the Lamb and by the word of their testimony." – Revelations 12:11
Caring/Sharing
Poem by Hugh Traulsen
If you dare to care, then share!
If you share, pay heed!!
God will reward every good deed!!!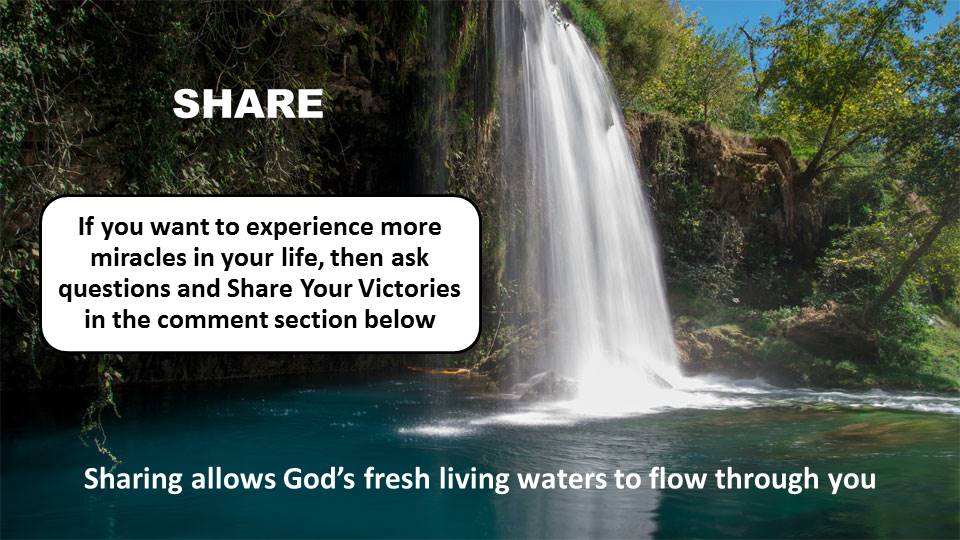 Year End Blessings