TIME is your LIFE. When you waste your time, you waste your life. – Rick Grubbs
"But seek first the kingdom of God and His righteousness, and all these things shall be added to you. (Matthew 6:33)
Lord, what time wasters can I start eliminating today to redeem my time?
On Sunday July 9, 2006 I awoke at 3:45 AM feeling well rested after 6 hours of sleep. Because the time on my bedroom clock was off by about 25 minutes, I decided to reset the time. After correcting the time, I reset the FM station to American Family Radio [www.afr.net].
The very first thing I heard on AFR was a powerful 60 minute message from Life Changing Seminars about reeding the time. Immediately, the Holy Spirit instructed me to check out the website for Life Changing Seminars to learn more. Wow! What a blessing!
I learned that the mission of Life Changing Seminars is "Helping God's people better invest their most valuable resourse – TIME." I discovered that this ministry was founded by Rick Grubbs. In his powerful testimony, Rick shares how he was miserable and his life was a mess before he met Jesus.
Change seldom takes place without first asking questions. Jesus shaped His disciples' thinking by asking them questions. When Jesus was asked questions, He often responded with questions. Questions can be very useful in discerning God's will. The link below with "101 Questions" will help you discern God's best for your life and to become more effective for Him.
The story about Rick Grubbs continues. On January 21, 2010, I had the privilege of hosting a webinar with him. It was by far the best presentation TIME I have ever heard.
CLICK HERE to view that video.
What does it mean to redeem the time?
a) Redeem = "to rescue from going to waste"
b) Time = "the passing of life"
Why is it so important to redeem YOUR time?
a) Time is limited
b) Death is certain
c) Our use of time brings ETERNAL consequences
d) Time is not recoverable
e) Time is our most valuable earthly possession
f) We must given an account of how we spend our time
What are ways to redeem YOUR time?
a) Learn how to wake up and get up
b) Get organized
c) Identify and eliminate time wasters
d) Conquer procrastination
Two guiding questions to redeem YOUR time
a) What will be the fruit of this activity in 5 years?
b) What will be the fruit of this activity in eternity?
The real key to redeeming the time is to constantly ask myself "What does God want me to do RIGHT NOW?"
Prayer Power
Father, thank You for leading me to the Life Changing Seminars website to learn more about redeedimg the time. Thank You for Rick Grubbs and his "101 Questions to Sharpen Your Focus and Multiply Your Effectiveness." Help me to meditate on each question in such a way that I will make significant changes to my daily routine to redeem my time. Bless those who read this message to do likewise. Thank You Jesus. Amen.
 
Blessings of the Day
101 Questions to Sharpen Your Focus and Multiply Your Effectiveness
"Redeeming the Time" webinar video with Rick and Carrie Grubbs
Blessings to be intentional to redeem your time!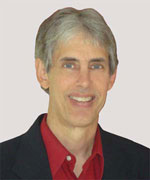 Joseph
Joseph Peck, M.D.
The Time Doctor
Empowering Dreams
Author, I Was Busy, Now I'm Not
www.empower2000.com
Connect – BE Blessed To Be A Blessing
LinkedIn: http://linkedin.com/in/thejournalguy
Facebook: http://facebook.com/thejournalguy
Twitter: http://twitter.com/thejournalguy

SHARE YOUR VICTORIES below!
It is easy, fun, and will inspire others.
There is tremendous power in a testimony. "And they overcame him (the devil) by the blood of the Lamb and by the word of their testimony." – Revelations 12:11
Caring/Sharing
Poem by Hugh Traulsen
If you dare to care, then share!
If you share, pay heed!!
God will reward every good deed!!!