RED ALERT: "The big one" is almost here
The real menace of our Republic is the invisible government which like a giant octopus sprawls its slimy legs over our cities, states and nation. At the head is a small group of banking houses… This little coterie…run our government for their own selfish ends. It operates under cover of a self-created screen…seizes…our executive officers…legislative bodies…schools…courts…newspapers and every agency created for the public protection." – N.Y. Mayor, John Hylan
"But as the days of Noah were, so also will the coming of the Son of Man be. For as in the days before the flood, they were eating and drinking, marrying and giving in marriage, until the day that Noah entered the ark, and did not know until the flood came and took them all away, so also will the coming of the Son of Man be." (Matthew 24:37-39)
What is God leading you to do with today's news?
When I woke up on September 9 and sat down to prepare today's devotional, I had every intention to write a completely different and optimistic message. But God redirected my steps. I sensed something very strong in my spirit and felt compelled to share that with you. I send these devotionals to bless you and your family. I try to be real (authentic), not hiding behind a mask. My focus generally is very positive. Today's message is not meant to scare you, but rather prepare you for what is coming. It's not a mater of if, but rather when.
I am an eternal optimist, in God that is, not in the U.S. economy or government. I have absolutely no doubt that America will reap the consequences of its massive debt problems through an unprecedented financial collapse. That's the law of sowing and reaping, one of the surest laws in the universe. Based on reliable sources, I also believe a major nuclear terrorist strike of multiple U.S. cities on the same day is pending.
Before I went to bed on September 8, I had a very strong sense that something very ominous is about to happen to America. That is not common for me. The next morning (Sep 9) I found a new email from Dewey McDonnell titled "'The big one' is almost here." Dewey is one of my closest friends. He loves Jesus deeply, and doesn't hide Him in his back pocket. Over the past two years, Dewey has been one of the most faithful participants in our Pray Culpeper team. I have never known Dewey to gossip. He does not send spam emails. That's why Dewey's profound message in today's Link of the Day is so significant.
Prayer Power
Heavenly Father, You don't promise there will be no storms in our lives. Rather, You promise Your peace that passes all understanding to those who trust in You. Help the readers of today's message to grasp the significance to today's message and prepare for the tsunami coming to America. Jesus, I love You. Thank You for being my Rock. Amen.
Link of the Day
"The big one" is almost here – profound email alert by Dewey McDonnell
[see Dewey's email in journal entry for 09-09-07]
Blessings to be prepared for the tsunami coming to America!
BREAKING NEWS
• Ohio congressman found dead in apartment
 http://www.cnn.com/2007/POLITICS/09/05/congressman.dead/index.html?iref=mpstoryview
• House Minority Leader John Boehner announces the death of Rep. Paul Gillmor (R-Ohio) – Video
 http://www.cnn.com/2007/POLITICS/09/05/congressman.dead/index.html#cnnSTCVideo
• In Error, B-52 Flew Over U.S. With Nuclear-Armed Missiles
 http://www.washingtonpost.com/wp-dyn/content/article/2007/09/05/AR2007090500762.html?hpid=sec-nation
• CIA Director makes rare public address – Warns "AL-QAIDA planning high-impact attacks against U.S. homeland"
 http://www.halturnershow.com/index.html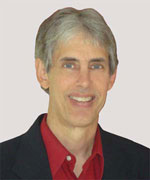 Joseph
Joseph Peck, M.D.
The Time Doctor
Empowering Dreams
Author, I Was Busy, Now I'm Not
www.empower2000.com
Connect – BE Blessed To Be A Blessing
LinkedIn: http://linkedin.com/in/thejournalguy
Facebook: http://facebook.com/thejournalguy
Twitter: http://twitter.com/thejournalguy

SHARE YOUR VICTORIES below!
It is easy, fun, and will inspire others.
There is tremendous power in a testimony. "And they overcame him (the devil) by the blood of the Lamb and by the word of their testimony." – Revelations 12:11
Caring/Sharing
Poem by Hugh Traulsen
If you dare to care, then share!
If you share, pay heed!!
God will reward every good deed!!!