Ready or Not, Here We Come
When your family gets a heart to bless Israel (the apple of God's eye), God will get a heart for your family!
The LORD loves the gates of Zion More than all the dwellings of Jacob. (Psalm 87:2)
Does your family have a heart to bless Israel?
What about your church, your business, or your organization?
If so, how will you manifest that?
Yesterday evening I left to fly to Israel with more than 100 other people from the United States led by the Battalion of Deborah. This afternoon we land in Israel. This is a very special mission trip, not just a tour. I'm going with two close friends from Soul Purpose Church and a large contingency from Northern Virginia. We will be joined by a large group from Texas as well as a few people from other states.
God has used several key people and organizations to bring me to the point of loving the Jewish people enough to visit Israel during Passover of 2007. Pastor Paula Jones hosted the International Day to Pray for the Peace of Jerusalem in Culpeper in October 2005. Harvest Evangelism hosted the Apostolic Transformation Network meeting in New York City in April 2006. That's where I met Jeff Bernstein. Then God sent Bob Griffin to prophesy over Virginia in January 2007. That connected me to Patti May. That same day, Patti connected me with Jodi Anderson, founder of the Battalion of Deborah. Jeff has played the greatest role in developing my love for the Jewish people.
Some of you may be asking "What do all these messages about Israel have to do with blessing my family? What do they have to do with your overall purpose to bless millions of families to be a blessing to millions more?" The answer is everything.
As mentioned previously, in 2006 Jeff Bernstein told me "Randy, when your city (Culpeper), gets a heart for God's city (Jerusalem), then God will get a heart for your city." A few months later the Holy Spirit told me "When your state (Virginia) gets a heart for God's nation (Israel), then God will get a heart for your state."
In mid February 2007 when I was driving to Fredericksburg to hear In One Accord perform at Grace Church during the 21 days of prayer, fasting, and worship, the Holy Spirit told me "When In One Accord gets a heart for Israel, God will get a heart for In One Accord." When I was driving back from Fredericksburg, I received a message to bless families around the world, namely "When your family gets a heart to bless Israel (the apple of God's eye), God will get a heart for your family."
For Virginia to be a light to the world during America's 400th Anniversary year, people in Virginia must develop a heart to bless Israel. During our visit to Israel, our team will actually meet with the Knesset twice. Pastor Pitts Evans will share a Letter of Repentance on behalf of Christians around the world to begin a rapid healing process. It's the desire of my heart to see Virginia set the example for other states to manifest the love of Jesus to the Jewish people.
Prayer Power
Father, like other Gentile believers in the Jewish Messiah, I'm a wild olive branch grafted into a Jewish olive tree. Bless our team as we travel to Israel representing You. Bless the Knesset through us. Open doors that no man can close and close doors that You want us to avoid. Make Your Word come alive as we visit the Holy Land. Transform us that we may transform Virginia. In Yeshua's name we pray. Amen.
Link of the Day
Israel – from Wikipedia, the free encyclopedia [http://en.wikipedia.org/wiki/Israel]
Blessings to be part of a family that blesses Israel!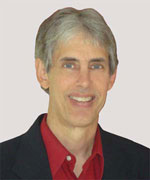 Joseph
Joseph Peck, M.D.
The Time Doctor
Empowering Dreams
Author, I Was Busy, Now I'm Not
www.empower2000.com
Connect – BE Blessed To Be A Blessing
LinkedIn: http://linkedin.com/in/thejournalguy
Facebook: http://facebook.com/thejournalguy
Twitter: http://twitter.com/thejournalguy

SHARE YOUR VICTORIES below!
It is easy, fun, and will inspire others.
There is tremendous power in a testimony. "And they overcame him (the devil) by the blood of the Lamb and by the word of their testimony." – Revelations 12:11
Caring/Sharing
Poem by Hugh Traulsen
If you dare to care, then share!
If you share, pay heed!!
God will reward every good deed!!!