Rabbi Mourns Death of Great Christian Leader and Friend of Israel
"The Bible Belt is Israel's safety belt." – Dr. Jerry Falwell
"But you, Israel, are My servant, Jacob whom I have chosen, The descendants of Abraham My friend." (Isaiah 41:8)
If you were on trial for being a friend of Israel, what would be the evidence to convict you?
Today is Day #4 ("Turning to God in REPENTANCE") of the 10 days of prayer leading up to the Global Day of Prayer on Pentecost Sunday. Click here [www.prayculpeper.org/content.cfm?id=2060] to see photos from our 2006 GDOP assembly in Culpeper.
As I've shared before, about a year ago my eyes of understanding were opened to this revelation from God: "When you bless the Jewish people (Israel), God will bless you." Dr. Falwell knew this and the following message from a leading Rabbi confirms that.
It is with great sorrow that I come to you to tell you of the death of a true friend of Israel and the Jewish people—and a man that I was honored to call a personal friend as well.
            
The Rev. Jerry Falwell passed away today suddenly at the age of 73. When I started The Fellowship 25 years ago, he was among the first Christians to step forward and express interest in being involved in our bridge-building work. And, over the years, he proved his solidarity repeatedly. His involvement helped break down the barriers of mistrust that characterized the relationship between Jews and evangelical Christians at the time.
There were those who remained skeptical of Rev. Falwell's support. I recall on one occasion nearly 30 years ago, I invited him to speak at my synagogue and was criticized by many in the Jewish community who questioned his motives. But this did not deter him one bit in his unfailing support for Israel and the Jewish people. Very directly, but always graciously and lovingly—I never saw him behave otherwise towards people—he would remind those who questioned him that, as a Christian, his support of Israel was based on eternal biblical truths and, because of that, it would not falter. I am happy to say that he managed to win over many of his skeptics through the consistency and obviously genuine quality of his love for Israel and the Jewish people.
The Rev. Falwell once said that "the Bible Belt is Israel's safety belt." Over the years, he helped me realize the truth of that saying. Wherever there are faithful, Bible-believing Christians, I can be assured of finding true friends and supporters of Israel. And the Rev. Falwell himself did much to ensure that "safety belt" remained strong as ever.      
Please take a moment today to join with me and Fellowship staff to pray for the many friends and family of Rev. Falwell, and all the staff and students at his school, Liberty University, who mourn the loss of their leader and are now left to carry on his great legacy. He will be sorely missed. I also invite you to share your thoughts and memories of Reverend Falwell with us.
With prayers for shalom, peace,
Rabbi Yechiel Eckstein
President (International Fellowship of Christians and Jews)
Prayer Power
LORD Jesus, thank You for the great example that Dr. Falwell set in being a friend to Israel. May many more people follow his example. Amen. 
Link of the Day
International Fellowship of Christians and Jews [www.ifcj.org]
Blessings to be a friend of Israel!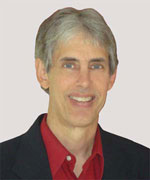 Joseph
Joseph Peck, M.D.
The Time Doctor
Empowering Dreams
Author, I Was Busy, Now I'm Not
www.empower2000.com
Connect – BE Blessed To Be A Blessing
LinkedIn: http://linkedin.com/in/thejournalguy
Facebook: http://facebook.com/thejournalguy
Twitter: http://twitter.com/thejournalguy

SHARE YOUR VICTORIES below!
It is easy, fun, and will inspire others.
There is tremendous power in a testimony. "And they overcame him (the devil) by the blood of the Lamb and by the word of their testimony." – Revelations 12:11
Caring/Sharing
Poem by Hugh Traulsen
If you dare to care, then share!
If you share, pay heed!!
God will reward every good deed!!!