QBQ! The Question Behind the Question
"Turning our thinking around and asking more personally accountable questions is one of the most powerful and effective things we can do to improve our organizations and our lives." – John G. Miller
"Judge not, that you be not judged. For with what judgment you judge, you will be judged; and with the measure you use, it will be measured back to you." (Matthew 7:1-2)
"What types of questions will make you more personally accountable?"
Yesterday I shared about Jerry and Sharon Graham, collectively known as The Coaching Pair. After they became new web clients of mine in late June, we been conversing with each other weekly. As a result, they have become dear friends. I have learned so much from these professional life coaches. They are a wealth of knowledge and wisdom.
About a month ago, Scott Wozniac, my coach trainer for the Accelerated Coach Training (ACT) course, asked each person in our class to find someone to practice coaching. When I asked Jerry Graham, he gladly agreed. What an awesome privilege to be able to practice my new acquired coaching skills with one of the most experienced Christian life coaches in the world.
After the conclusion of our coaching conversations, Jerry and I frequently chat for a while. During a recent chat session, Jerry strongly encouraged me to read "The Question Behind the Question" by John G. Miller. After visiting the QBQ website, I not only ordered the QBQ book, but the audio CD as well, plus John's latest book "Flipping the Switch." On August 18 I began reading the QBQ book and listening to that CD. Wow! Here is how Chapter 1 begins:
"From a billboard towering over the Houston freeway loomed the question: 'Whatever happened to personal responsibility?' I don't know who put it up there, but is jumped out at me. For one thing, it seemed so clearly true. What has happened to personal responsibility? Why does it seem the only thing people know how to do anymore is point the finger elsewhere, blaming something or someone else for their problems, their actions, their feelings?"
Stay tuned for life-changing messages from "The Question Behind the Question" this week.
Prayer Power
Heavenly Father, thank You for John G. Miller and his QBQ ministry. Turn my thinking around to ask more personally accountable questions. Thank You Jesus. Amen.
Link of the Day
QBQ! Inc – "helping organizations make personal accountability a core value" [www.qbq.com]
Blessings to turn your thinking around to ask more personally accountable questions.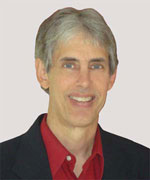 Joseph
Joseph Peck, M.D.
The Time Doctor
Empowering Dreams
Author, I Was Busy, Now I'm Not
www.empower2000.com
Connect – BE Blessed To Be A Blessing
LinkedIn: http://linkedin.com/in/thejournalguy
Facebook: http://facebook.com/thejournalguy
Twitter: http://twitter.com/thejournalguy

SHARE YOUR VICTORIES below!
It is easy, fun, and will inspire others.
There is tremendous power in a testimony. "And they overcame him (the devil) by the blood of the Lamb and by the word of their testimony." – Revelations 12:11
Caring/Sharing
Poem by Hugh Traulsen
If you dare to care, then share!
If you share, pay heed!!
God will reward every good deed!!!